Spectrum Noir Introduction

This Spectrum Noir Introduction is the first in a series that will show you various techniques and help you to get the most from this colouring system.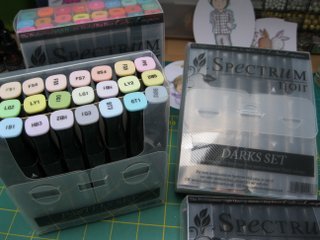 This pen system was created by Crafters Companion and brought to the market in 2011.
It was designed by crafters for crafters ... and is a more affordable option to some of the other alcohol pens that are available
The Colour Class Series will take you through ideas on how to use each of the six pen sets.
The pens come in sets of six and there are twelve sets for you to collect.
This shows the sets in a carry bag that will keep them all safe, and I like to store mine horizontal.
You can also buy them in boxes of 24 and they are divided up into Pastels, Lights, Brights and Darks.

But if you are new to colouring in, then the sets I would advise you to buy are Skin Tones, Essentials and then two of your favorite colours.
I chose pink for girly cards and blue as this will give you some good shades for jeans.
The Videos in this series will help you to get a better understanding of the workings of these pens.
Spectrum Noir Marker Pens Storage System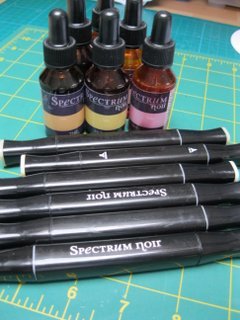 The pens are all refillable and you should get about five or six fills from each of the bottles.
Which has to make them a good buy for most crafters but take care not to overfill as this will just waste your inks.
I store all my pens and refills in containers away from the sunlight so as not to dry them out.
To refill them you will need to remove the Chisel nib and add a pipette full of your chosen ink.
Then once you are done replace the nib and the top and leave horizontal to allow the new ink to distribute itself along the inner core of the pen.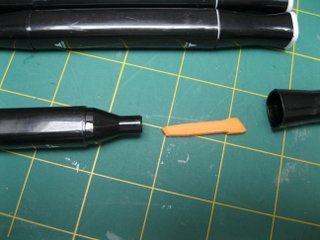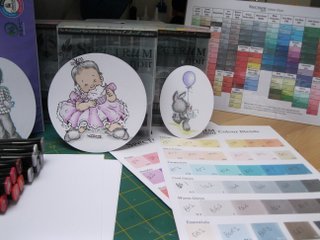 Printing off the colour charts will help you to see the sets that you need ... to create the look you want.
But if you start off with just the recommended sets then you will have more than enough.
And if you are happy then you will be able to see if you want to invest in more.


I hope that this Spectrum Noir Introduction has answered some of the questions you may have about this colouring system.

Return from Spectrum Noir Introduction to Homepage