Free Digital Downloads

Free digital downloads could be just what you need to get you started in making cards for yourself, your family and your friends. 
My goal is to show you how enjoyable a hobby this can be without a vast amount of expense to go with it.

And what could be better than something that is F-R-E-E.
I want you to get as much enjoyment from card making as possible and so I will try to give you as much information as I can about the fabulous free stuff that is around.
The "Pink Collection" is a set of papers that I tried my hand at designing and you can get them from this page ... just click the link for the   Free Backing Papers.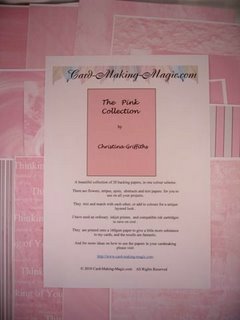 Below you will find several designers that I added some time ago and they were happy for you to use the free digital downloads they produce.
(You could try the link to their blogs  but some of them may be out of date. My apologies but I am not aware when they blog so please be cautious)
Also bear in mind that some of it is for your own Personal Use only and not if you are making cards to sell.
As you go to the websites the designer will tell you how you can use their stuff, and as you are getting it for FREE....
Please respect their wishes
We all know that a card needs a focal point to it, whether it is a lovely verse, a floral display or a cute character.
Well they don't come much cuter than these.
Let me introduce you to Amelia, all dressed up in her mothers dress and shoes.
And this real cool guy is Curtis.

Now he is a very handome young man and would appeal to anybody.
He also has some more friends that are excellent for all your male cards.
Use "Glossy Accents" on his sunglasses to give them shine, and add an appropriate sentiment.
There are all sorts of characters for you to use...so now you have no excuse about it costing a lot to make cards.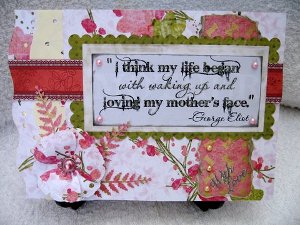 These papers are the"Spring" kit from Summertime Designs.


There you will find some fabulous backing papers for you to play with, all with different themes.
There are ribbons, buttons, flowers, and labels in the kits, and lots more.
You are sure to find loads that you really love. 
Some of these characters from Paper Printables are real fun to work with.
They come ready coloured in, so if you are not happy with your own artistic endevours then this will solve your problem.
But you can also get them in line drawings, for you to colour in as you wish.
This is Nunu Girl and she is free, along with several of her friends.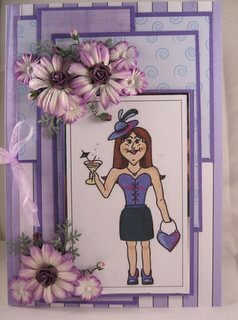 There are matching papers to go with all the characters. 
Adding a character as the focal point on your card can make all the difference and these will appeal to any age group.
There are lots to choose from and they are all free...

but only for your own personal use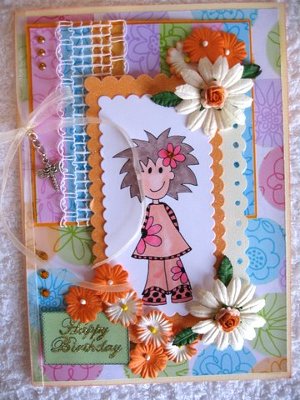 This paper is the"Doodlementals" kit.
By visiting Funky Fairy you will find some really trendy papers all going free.
The "Funky Fairy" herself is also from the same designer, but is a digital download purchase.
But along with eight of her friends, she is going really cheap, and is there for you to colour in and add to the free backing papers.


A very simple card made from the "Text" Sheet from Pink Petticoat
Very easy to do and very effective. 
These free papers are called "Winter Convoy"  and are from
 Elemental Pixie.
They are lovely colours and designs all for your Christmas cards.
But there are other papers there for other occasions.
There is a really pretty one for baby cards, you just have to search the website and you will find loads.
I hope you enjoy all these free digital downloads from these wonderful designers and the work they produce for you to use, have fun.
If you know of any more that you would like to share, then please let us know.
I have used a medium quality inkjet paper to print off all the papers, and the results are just...
There are lots of free digital downloads that are all waiting for you to weave your own brand of magic .... just browse their goodies.
Return from Free Digital Downloads to Homepage