Shabby Chic Creations
Shabby Chic is a romantic, vintage look for any of your designs from cards and tags to canvas wall plaques and home décor
This style of card encourages you to add all the pretty embellishments that you have in your "Stash"
You may have seen many examples around of this style of card and maybe you like it or maybe you are one of the people who think it is too fussy for your particular way.
Or perhaps you just aren't too sure of how to get this many items on one card and still have that classy look.
So if you do like it then this is the page to visit to give you some ideas of how they are made
Shabby Chic Video Tutorials 
Each of the videos that will show you how each one was created.
More can be found on my YouTube Channel
They are all done in the Shabby Chic style that brings the look of romance and elegance to your designs.
Adding white Gesso or Acrylic paint to the petals gives them that faded look and glitter adds that necessary sparkle
Add in pearls or diamante, and metal embellishments are always popular on these card.
Resin picture frames that will fit on a card are another item you may want to add. And adding raised areas with texture pastes and stencils gives a lovely effect.  Sprinkle on embossing powder too in the colours that you like.
Sprays, tints, water colours, inks, alcohol refills, are just some of the things that you can use to give your designs that personal touch and there are many more items that you can use.
But most of all you need to have fun and enjoy this creative process and who knows where it will lead you in the months ahead.
Two websites that I visit often offer all kinds of "Goodies" for this style of card and this is just a small list ...
Wild Orchid Crafts for flowers, leaves, resin frames and metal embellishments, beads, ribbon sliders, lace and brads..but sadly they no longer deliver to UK
 AnnaMarie Designs is perfect for dried flowers, berries, Gesso, paints, pastes, stencils, chipboard and so much more.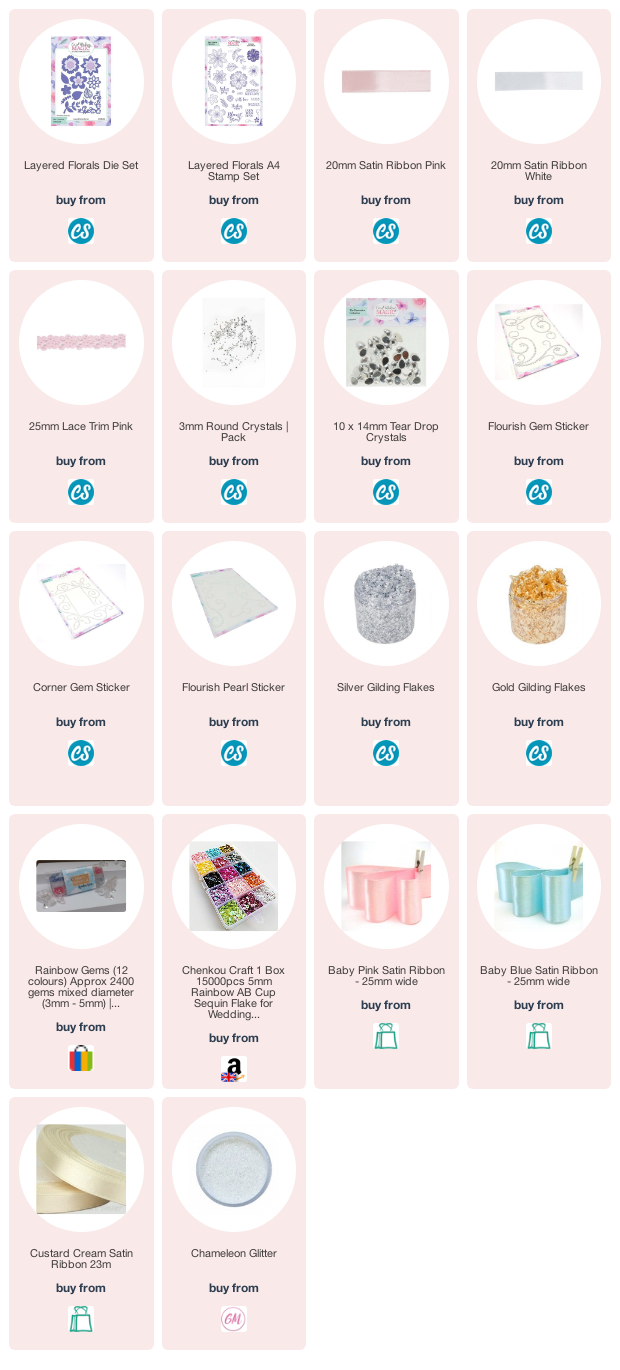 Return from Shabby Chic to Homepage