Card-Making-Projects 
Adding decoration to enhance your cards is easy with this card-making-projects guide
Some of the subjects I will cover are how to fold a card blank when you don't have a scoring board

And in this section we can try more intricate folds and ideas at the same time. Try some of the ones listed below.
Each link takes you to a new page with instructions on how to achieve that project.

Make pretty flowers for your cards, using paper punches or a die-cutting machine. or simply with scissors and your fingers.

Making some really effective flowers from Acetate

If you can crochet then make some flowers to attach to your creations.
And if you can't ... then it's very easy to learn and this website will help you with the process and clicking the link will open a new window for you to browse.
Woolcrafting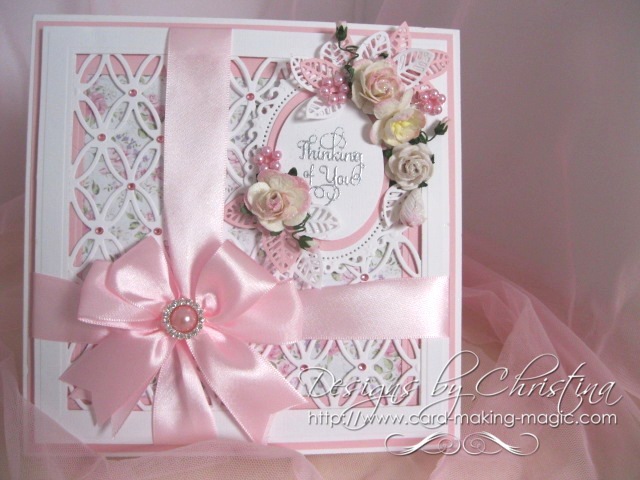 Make a bow from beautiful ribbons, or create a flower as your centre piece from brightly coloured ones.
There are several video tutorials to show you some of the lovely things that you can make with this cheap embellishment and they are all easy to follow.
This is one that will give you a beautiful border to add to your cards as in the picture above and the tutorial takes you step by step ...
Braided Ribbon Tutorial

Producing images with rubber stamps and successfully building up your own scene with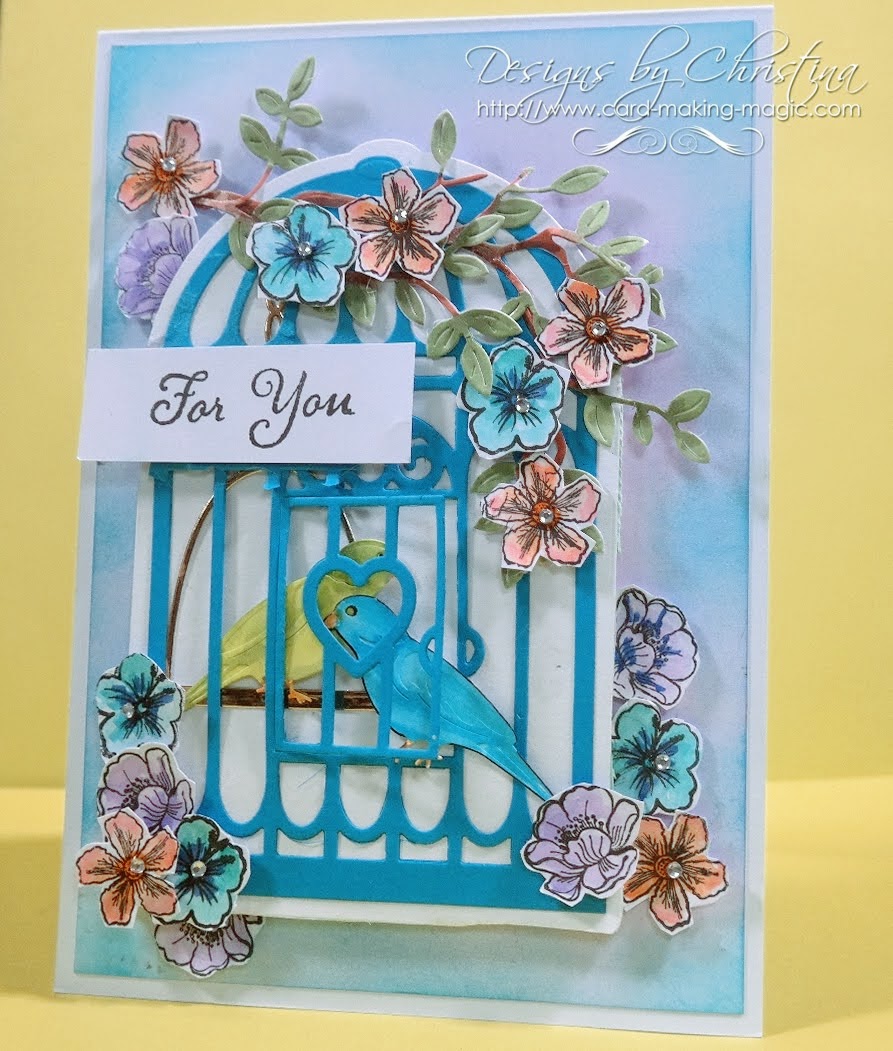 Making your own embellishments to give your cards the added magic, and to save you money, are just some of the topics covered.
Click the links below to look at individual card-making-projects that you may like to try.
Some of them look complicated, but once you have mastered them they are a pleasure to do.
Practise some of the folds on cheap card, until you have your confidence, and then see what you can produce on the real thing.

And when you feel confident try these projects on a Big Card

New card-making-projects will be added often, but to get you started take a look at some of the other links at the bottom of the page.
And please pop back regularly to keep up to date with everything that can help you, as a card maker, to make beautiful creations you will be proud to give.
Try some of these more elaborate projects and cards
Card blanks
Make a Trellis Card
Side Step Card
Double Side Step Card
Centre Step Card
Acetate
Kinetic Cards
Shaker Cards
Bow Front Card
Diamond Fold Card
Diamond top cards
Springfold Cards
Swing Cards
Popout Card
Crochet flowers
Ribbon Looping
Diecut letters
Making envelopes
Bespoke envelopes
Memory book
Word books
Red Hat Card
Altered Notebook
Easy Cardmaking Projects
Make A Paper Shirt
Making Butterflies
Resources
View all Pages and Topics
Return from Card-Making-Projects to Homepage