Professional Results to your
Colouring in

How can you achieve good quality results when colouring in stamped images?
Stamped and downloadable images are a good way to get a focal point to top your cards.
But there may need to be some colouring in by you, before you can use them
If the images are to be printed off from your computer then you may need to seal the ink first.
Go cautiously at first until you are sure so as not to spoil your work.
This lovely images is from Saturated Canary and is called "Not My Day"
There is a product called  "Ghiant" Ink jet fixative that you can spray onto some of your projects projects.
Quickly spray the paper with the printed image on it, and leave to dry for about 10 minutes.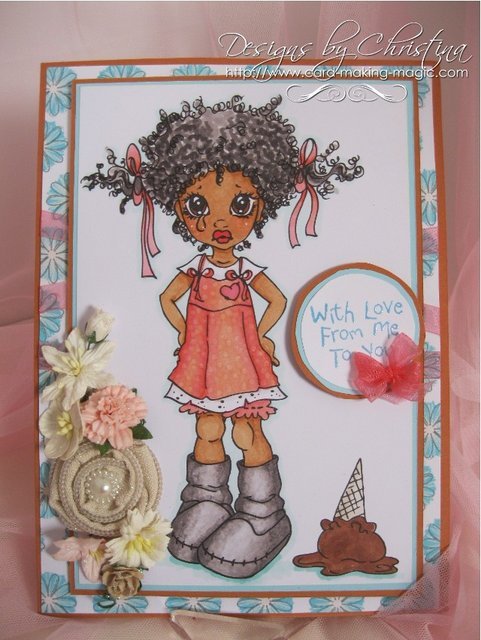 Use the matt finish and do a batch all at once and then they are ready for colouring in whenever the mood takes you.

But try it out first as it tends to leave a coating on your card and some mediums wont work properly with it.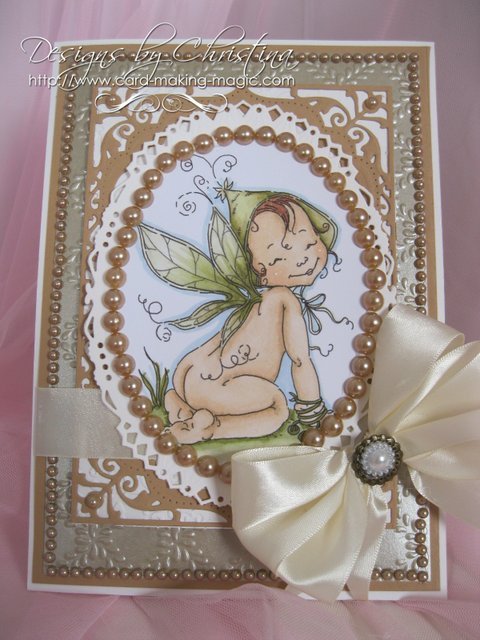 There are lots of colouring in mediums around to choose from and it really is trial and error until you find the one you are happy with.
But do experiment with all the types as they all produce different results to your colouring in.
This simple technique is often forgotten with the advance of more sophisticated steps, and yet as children you probably spent many happy hours just idling your time away with some pencils and a colouring book.
With just a few simple rules to follow, some stunning results can be achieved by all of us.
And if you want to learn more about painting, whether it's full sized or miniature projects, or you simply want to improve your techniques then the  Resources Page  will give you some expert advice and tips on other mediums that you can work with. 
Make your self comfortable on a wet afternoon, with a cup of coffee, and your chosen medium and colour away to your hearts content.
(And maybe the odd biscuit or two....or three)
Keep your work in a folder so that it's ready to use on future projects.
Just a little bit of imagination, and then mat and layer the image onto some glitter card or mirror board and the results will be stunning.
This is Baby Fairy Kiki from Mos' Digital Pencil
Both of the images have been coloured by me with Spectrum Noir which is the Alcohol Marker System available from
Crafters Companion
You will find more information on the Spectrum Noir system and many colouring tutorials  Video Tutorials 
Colouring with Distress Inks Introduction
Alternative Colouring Tutorial

Twinkling H20s

Water Colour Paints

Water Colour Pencils

Chalks 

Promarkers

Copic Marker Pens 

Sakura Pens

Painting with Mica Powders
Gansai Tambi Water Colors

Papercrafts

Return from Colouring In to Homepage