Card Making Occasions

There are lots of card making occasions throughout the year when you need something really special. And this is the ideal time for you to work your own brand of magic.
Shop bought cards can be expensive and they may not be exactly what you want.
But handmade ones are always extra special, and what better reason do you need to have a try at making your own.
They will be unique to you. No one else will have the same card as you ever.
Even if you make them for others for them to send to their family and friends too.
No matter how many times you make a card there will always be something different on each and every one making them totally unique
There are lots of ideas on many occasions in the NavBar to your left.
Look in Easy Projects if you are new and then move onto the advanced ones in More Projects if you feel more confident.
Just a simple "Thinking of you" card can make someone's day for them.
The only limit to the occasion is your imagination, wherever you are.

What about that thoughtful "Get Well" wish to make someone feel cared for.
Customize the colours to suit the recipient and add a little verse to the inside to cheer them even more 
And a card for no other reason than to tell someone you love them is always well received, and we don't have enough love in the world.

Thank You cards are always received well  especially if the person has done something nice for you. It is good to make them feel appreciated by you.
Wishing someone "Bon Voyage" is a novel idea if they are off on some adventure, or even just a holiday, wherever they are going.
Party Invitations are another reason to get busy, and theme the colours to the season the party is in. BBQ's can be really fun times.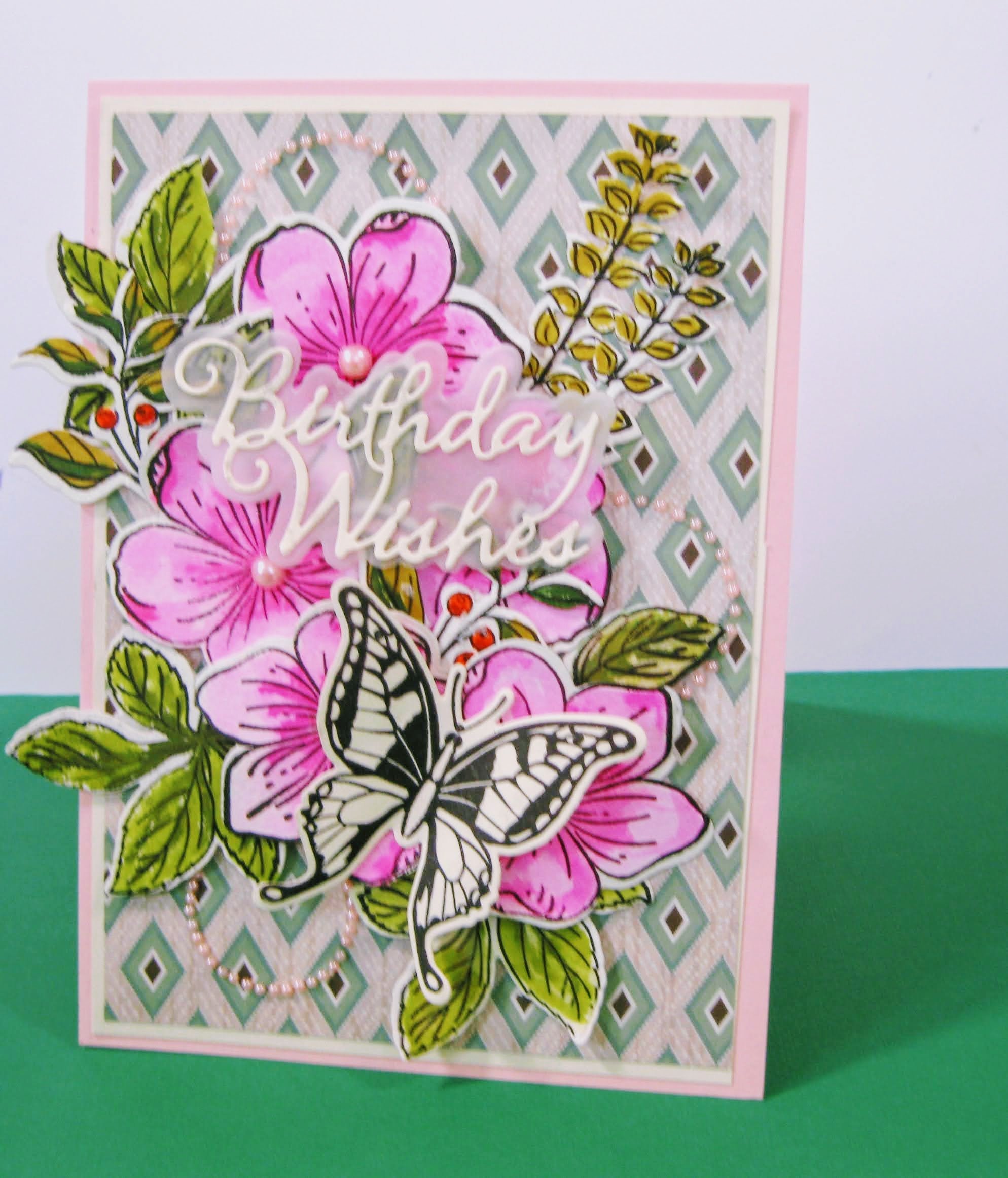 Some ideas are the ones that come round year after year, Easter, Christmas and Valentines Day, Mothers/ Fathers Day.
And who doesn't like to receive a card for their Birthday.
Always a special day no matter how old you get, and no matter how much you say your too old to celebrate it.
And of course even the sad occasion of a Sympathy card needs your extra special care in the making of it.

So get ready for the card making occasions in your calendar and enjoy yourself at the same time.
Cardmaking should always be fun for you to do whatever the reason.
And you could make nay of these occasions cards really special by creating a matching box to put it in. Choose the size that you like,  from 5x7" to A2 US size, and the shapes in between.
Dress them both the same with flowers, ribbons and pearls and there you will have a beautiful handmade gift for your recipient with love.

All these cards have been created with dies, stamps and embossing folders from the Card Making Magic Collections that are available at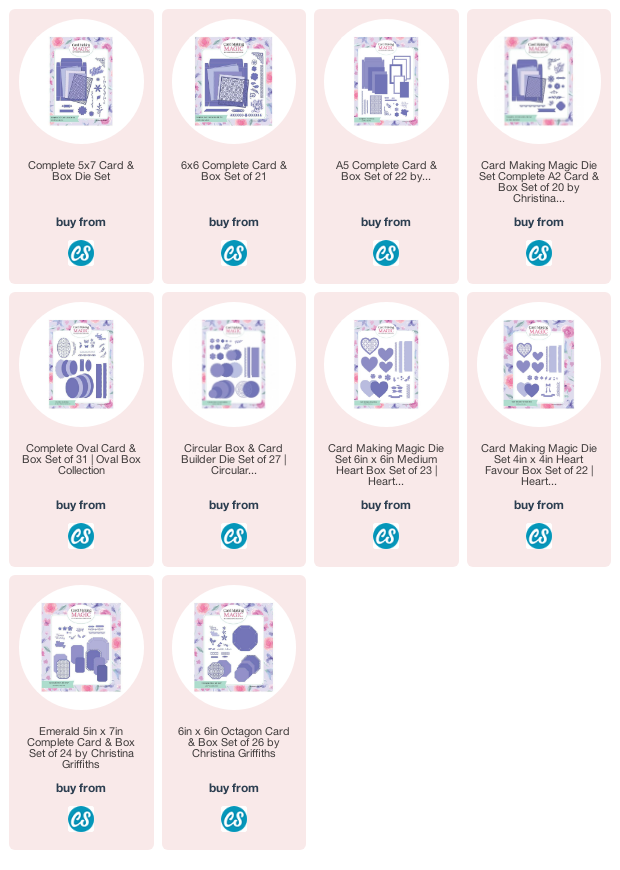 Return from Card Making Occasions to Homepage