Die cut letters...
Add the personal touch 

Die cut letters will help you to make your cards truly personal to your recipient?
Then see what a difference adding beautifully shaped letters can make to your projects
Use some spray adhesive to stick them in place for a truly unique kind of card
You could add someones name, or a special greeting to suit the occasion.
Do them in a colour that will match your scheme, or for that luxury feel make them from gold or silver  mirror card, or glitter card
Think how pleased your mum would be to see her name on a Mothers day or Birthday card
Your friends would be delighted with the same treatment no matter how unusual their name is.
Personalise a special wedding anniversary or dress up a wedding card for the Bride and Groom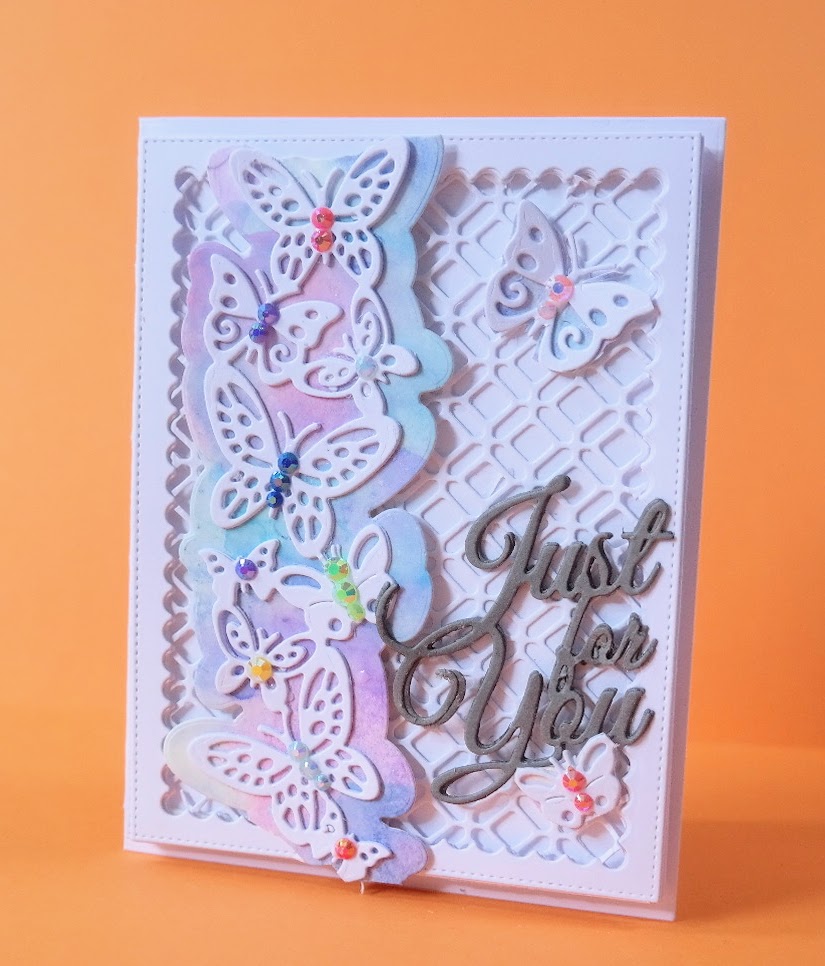 The greeting could be anything you wanted and this lovely card has the need for something extra.

The papers are from a craft show that I went to and they are really pretty but they need to be set off to enhance them.
The added lace makes this card really soft and feminine and the zipper die is from Tonic
For this card I have added the greeting in glossy black card to make it stand out 
And the background is created with the waste pieces from a trellis die cut.
I have added them to my base card with foam pads underneath them all
Really effective finish to what would have gone in the trash can.
Crafters never thrown anything away !!
The dies I have used are from my own collections and you will need a Die Cutting Machine to use them.

Not cheap pieces of equipment, but for the regular crafter and  that extra touch they are well worth the money to me.
You will also find many greetings ready to cut out and add to your cards.
From "Thinking Of You" or "On Your Special Day",  to this simple "HI" that I have cut in green glitter card.
And if you have a collection of Alphabets  in upper and lower case, and they have a filigree overlay to them, you can make them even more elaborate and personal for any of your recipients
Always remember to add "Handmade by....your name..." to the back of the card.


Easy Cardmaking Projects

More Projects

Novelty Cards

Kinetic Cards

Papercrafts

Ideas...

...and Occasions

Return from Die Cut Letters to Homepage