Channel Cards
Channel cards are easy to make and yet can give you a whole new look to your designs. You can add pretty papers into the channels or with these dies you can make a lovely display that is sure to please the recipient.
These are some additions to the Card making Magic Collections that are available at 
and there are four different patterns to choose from,
Rose, Daisy, Snowdrop and Butterflies. 

Each one of these card designs has a video to show you how I did them and you will find many many more for other designs on my
YouTube Channel 
They all have matching stamps to them to make your cards even more special both inside and out and you can always add more decoration to your envelope or the box as well.
Or you can get both the stamps and dies together for better value
Channel Cards
        Rose                    Daisy                 Snowdrop              Butterflies
Once you have these you can easily make the channels as all the work and measuring is done for you. All you need to do is choose your colours and your pattern.
The verse with each one is appropriate to the flower and can be stamped inside the card or used as focal point on the front instead. 
My favorite one is the Rose as I love the flower and the stamps and this one also has a matching stencil.
In my opinion it creates the loveliest of cards that any one would be happy to receive.
In this video I show you three different ways that I have used this set including a simple background with just the stencil
If you are going to make the Snowdrop Channel  Cards don't do what I did and add the panel to the card upside down ... because some bright eyed spark is sure to notice and they will make  a point of telling you. !!

The ideas for using these channel dies are limited only by your imagination as there are lots of ways in which they can be used to suit your own way of working.
Use mirror card with them or some shiny sparkly glitter card to ring in the changes to your Channel Cards.
Thread some ribbon through the design, or use some acetate to make them into shaker cards or simply as see through ones that will stand alone
But whatever you do just have fun playing and you will be surprised at what you can create as you go along.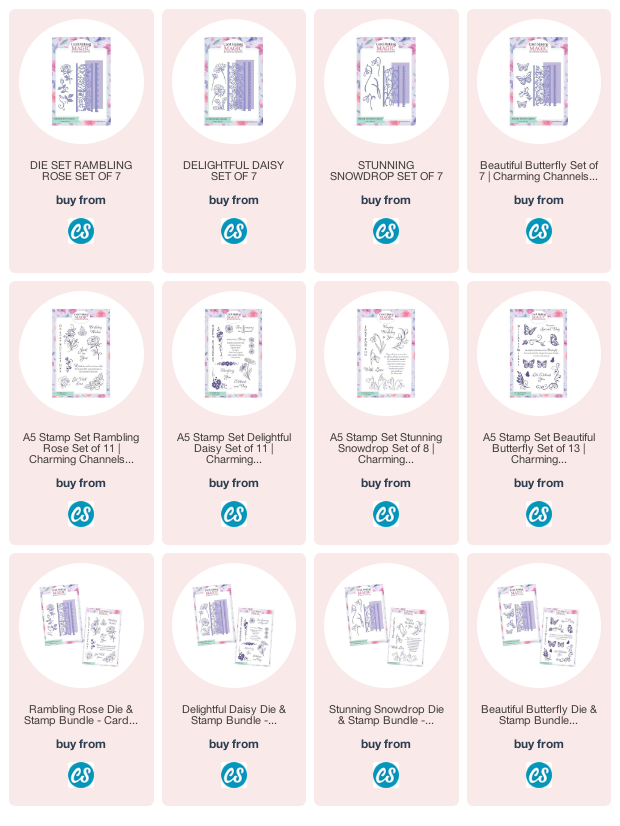 Return from Channel Cards to Homepage