Spectrum Noir
Colour Class Ice Greys

Colour Class Ice Greys is the start of a series of tutorials to help you get the best from your pens.
Since their introduction they have gone from strength to strength as they fill so many gaps for the new colourist.
They are an affordable way to build up your collection of Alcohol Marker Pens and once you have them you will never need to buy that pen again as refills are available in all the colours

There are links to other Colour Class videos in the sidebar on your right.... just click the photo.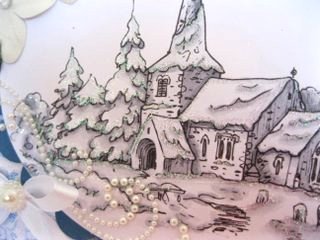 At first glance you may think ... what's all the fuss about they are just felt tip pens. Oh NO !!!
They are so much more than that ... so don't let the kids play with them to colour the walls!!
Get used to working with this kind of pen and there are many hints and tips on the website to help you deal with various aspects on colouring.
Spectrum Noir Pale Skin
Spectrum Noir Dark Skin
Spectrum Noir Hair
Spectrum Noir Clothes
Spectrum Noir Jeans
I  will deal with some of the six pen sets and give you ideas to get the most from them.
This particular video starts off with the Ice Greys.  
This is such an easy set to work with and the hardest part is getting started.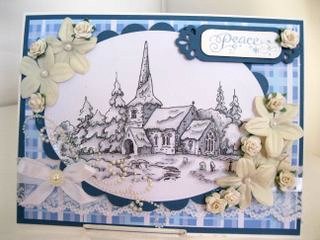 Others in the Colour Class Series are ...
As your confidence builds you will enjoy working with them even more.

This image is "Little Church in the Snow" from Just Inklined and was so easy to colour. The bad news is that this CD is no longer available to buy though you may find copies of it on Ebay.
It si well worth getting and it is really cheap too,  but it will give you hours of fun with some of the characters on it.
Colour Class Ice Greys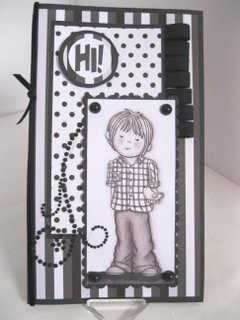 The photos show you that you can use this idea to colour all types of images.
On this little boy from the "Pretty Tuff" CD from PolkaDoodles you can see that even skin can look effective in this monochrome scheme.
I have added him to black and white papers and the effect is quite good.


This pretty rabbit is from Lili of the Valley
But whatever you decide to colour you will get a unique look.
Please remember to choose your paper carefully as a bad result will not be the pens.
Enjoy the process and have fun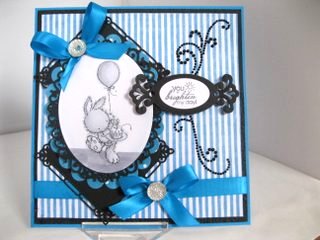 Return from Colour Class Ice Greys to Homepage