Digital Downloads

Digital downloads are the answer if you want fresh clean papers whenever you need them or an instant image for your cards.
You pay your money and take your pick and there it is ... ready for you to use straight from your printer.
And the best part is that lots of them come to you for F-R-E-E !!
There is nothing worse, than having used your "Best" paper, you know the one that you have been stroking and admiring all this time.
You were saving it for something really special, and now you need more. So you  go back to the shop,  only to be told that it's all gone.
The answer to this problem ....is to print your own.
Digital papers  are the perfect answer for card-making material.
And if like me, you are always ready for a freebie, then there are lots of them around for you.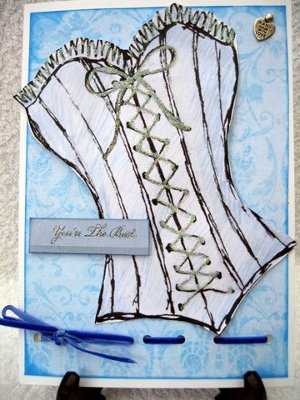 You can download them direct to your computer, and then when you need a new one, well all you need to do is just print off the amount you require, and away you go.
No more storage problems and if you have some photo editing software that is f-r-e-e! too you are onto a winner.
What could be better?
Take a look at Craft World 
This a free to join online card making community where you can share your ideas, and collect new ideas,  from like minded people.
They have  an area on their pages where you can download some beautiful papers to make your cards.
Some are by  Marta Debicka  and she designs beautiful papers that she loves to share with us all.
There are many other companies offer many different and lovely designs for you to purchase, and they are not expensive.
And once you have bought these they can be printed over and over again.

You will find many more related websites that offer some wonderful papers and characters in  Useful Resources
 It is not my intention to offend any designers, and the hard work they do to produce their wonderful papers, by just featuring a few, but the ones listed are just some of my favourites.
Once you go searching you may find others that you can make yours.
But be warned.....they are addictive and you will want to collect more and more of the beautiful papers that are around.
Free digital downloads

Printable and Digital freebies

Picasa 

Video Tutorials

Resources

View all Pages and Topics
Return from Digital Downloads to Homepage