Painting with Mica Powders Tutorial
Have you tried painting with Mica Powders? It will give you some lovely effects if you do.

Maybe you have lots of these little pots and you're not quite sure what to do with them.

They are a very versatile medium to work with and can give you varied looks to your creations depending on how you use them.

You can change the colour of your embossing powders by adding just a tiny bit to the mix before you heat it.

And adding a touch to your Brayered Paper can give it a real shimmer effect.

But did you know that they can also be used to water colour with?

This beautiful image is from Clarity Stamp and there are some gorgeous stamps there for you to buy. On this card I have used a blue Cosmic Shimmer powder, and made the background by adding Perfect Pearls Mica Powder to some water in a small spray bottle and spritzing the card.

Just another way that you can use the powders.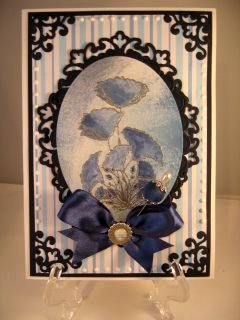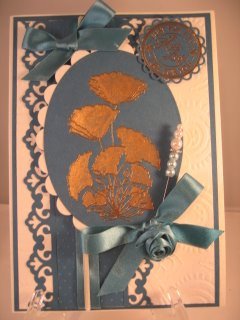 And here the same stamp has been given the gold treatment and the look is very opulent.

The video will show you how to use these lovely powders to give you the best look you can get for you creations.

I have used the gold but experiment and try the other colours too for some interesting results.

It is a very easy process and I do hope that you will give it try and add that luxury look to your cards.

Return from Painting with Mica Powders to Homepage

Search
Custom Search