Diamond Fold Card

Another really effective project for you to try is the Diamond fold card and that can be dressed up any way you like to suit the occasion.

As you make more and more cards you will find that there are many interesting folds on the website ...  and some look really intricate.
But with a little patience and practise you will soon be making cards that others will admire.
This one is very easy to do and here are the instructions for you to follow step by step. 
Before you start on your best card I would advise you to make a template  that you can refer back to whenever you need to.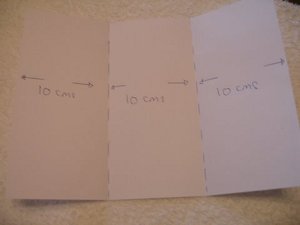 Step 1.
Take an A4 piece of card and score it the same as you would for the
tri-fold card.
You will now have three panels, each measuring 10cms.
Fold each side inwards to give a sharp crease.
Step 2
On each side fold it back to the score line, this divides your end panels into 5cms.
This gives you the gate fold on the front of the card.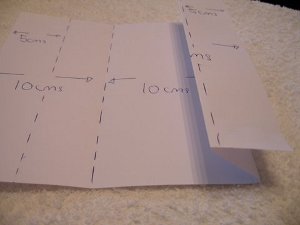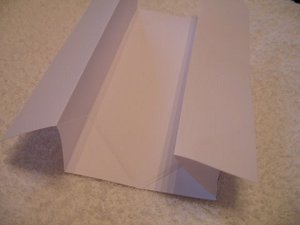 And this is the shape you should now have. 
Step 3
Turn the card over and fold down each of the corners to the centre, taking care not to fold down the front section.
Do this step for the top and bottom corners.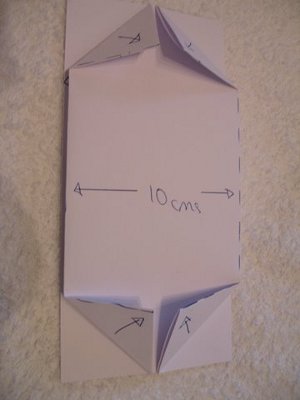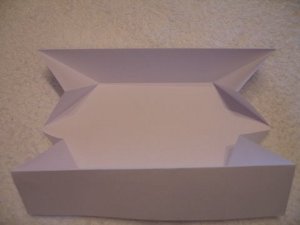 Step 4
Open out your card and push these triangles in towards the centre of the card.
When the card is closed....
Step 5
....the back should have the diamond shape as shown in the photograph.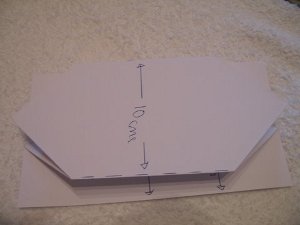 The card is now ready for you to decorate either the inside portion of the Diamond or the reverse side of the card as you like.

I am sure that you will agree it is far easier to do than it first seems, and is really something that will impress the recipient.
But don't add to much height to the design or it will not close properly for you.
It should fit into a standard sized envelope and so save on postage costs.
You will find many more ideas and many in video format for you to try and they will take you step by step through each one ...
Cardmaking Tutorials

Easy cardmaking projects

Card making projects 

Tri-fold cards 

Diamond Top Cards 

Springfold cards 

Kinetic Cards

Novelty Cards

Papercrafts
Return from Diamond Fold Card to Homepage