Braided Ribbon Tutorial ... 
for unusual effects

Try this Braided Ribbon Tutorial and see what you can create
This is a very old technique that has been around for a long time and maybe you learned how to do this as a child.
But it is one that has been overlooked as an addition to your card making skills and I think it is time it was brought out of the drawer and back into the limelight.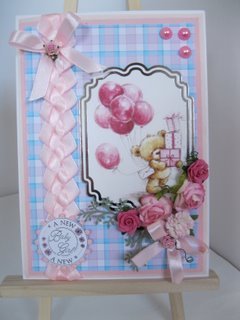 It is very easy to do. The only drawback is the it needs quite a good length of ribbon to make.
For the effect on this card it used roughly 3 metres of ribbon that was 1cm wide.
But the soft pink on the baby card is lovely.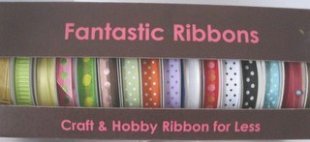 For an excellent choice of bright and cheerful ribbons,   for any occasion, take a look at Fantastic Ribbons
And the flowers from Wild Orchid Crafts add the finishing touch.
Please don't confuse this technique with  Plaited Ribbon Tutorial  as each of these will give you a totally different look.

 

---
---

So here for you is the short video on how to get this very pretty look for yourself ... just get that ribbon out and make sure you have enough, before you start, to suit the length that you have in mind.
It is better to waste a little ribbon than to find out that it isn't long eonough to suit your project.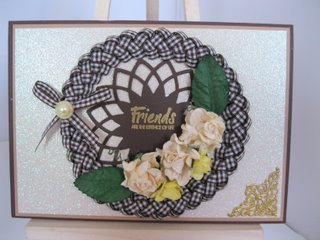 The wreath is made with gingham ribbon that is almost 1cm wide and to get this look you will need about 4mtrs.
You will also get a wonderful look if you use two colours that go with each other. 

Some of the ways in which this braiding can be used ... apart from on your cards is ... scrapbook layouts, hair accessories, napkin holders, bracelets and necklaces.

You could add them to some card as a bookmark ... or anything else that you care to use them for.
The Braided Ribbon Tutorial will show you how to get the look ... what you do with it is up to you.



Return from Braided Ribbon Tutorial to Homepage