Using Acetate in your Creations

Acetate is an interesting material to work with, give it a try for some different effects.

You can buy these sheets singly or in packs and they come in different weights and sizes, and they are measured in Microns so the higher the micron the thicker the Acetate
They can be used for lots of projects so have some fun with them and see what you can create. You can even print on some types
Here are some of the things you can do with it.

The links to many of these products are at the bottom of the page and they will take you to another window for you to view. 
They are affiliate links which means I may get a small commission if you buy through those links at no extra cost to your self.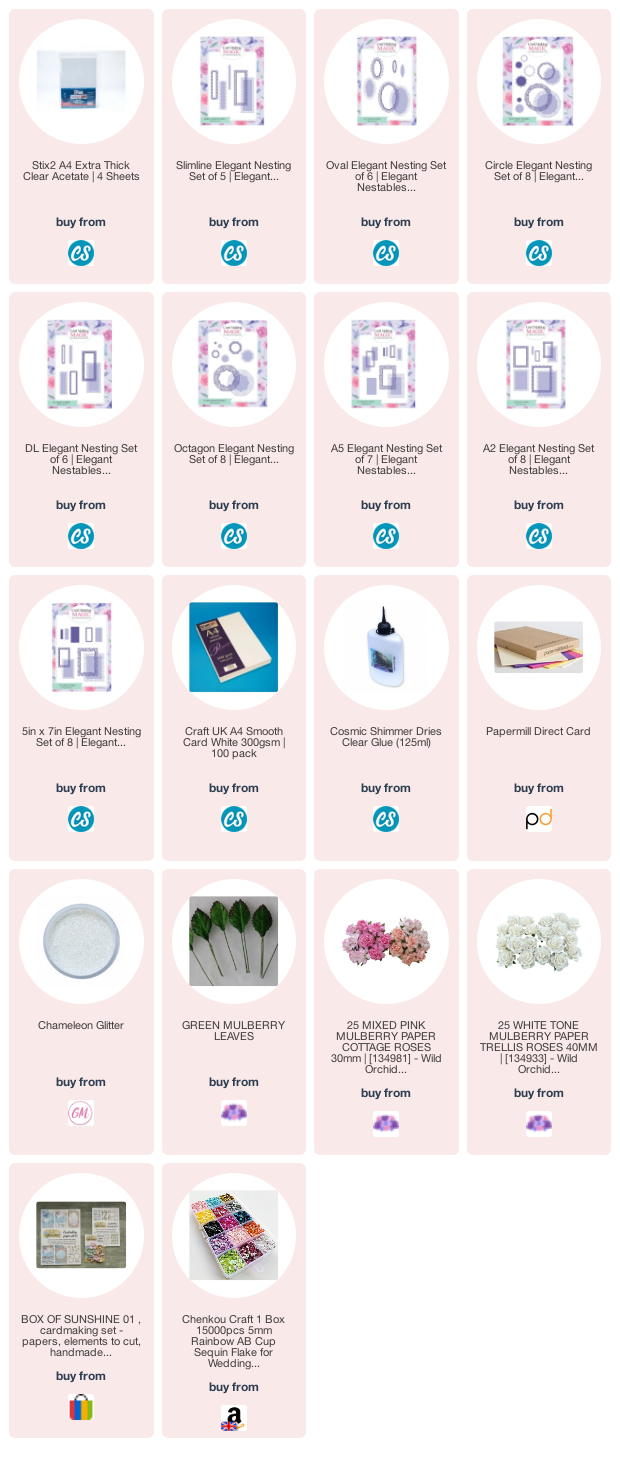 Return from Acetate to Homepage