Spellbinders Grand Decorative Ovals
Card 1


Spellbinders Grand Decorative Ovals are such a beautiful set of dies and they can be layered together for a  pretty look to your designs.
But why not think of using them in a different way and help them to  to create your card base ... for an even more luxurious card
I will show you different ways to make a card that will certainly stand out from the crowd.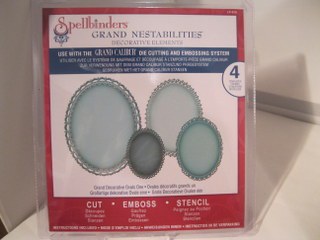 There are four dies in this set and each one has a different pattern to the edge.
They can be mixed and matched with  any other Spellbinders that you may have in your collection and they can be used in so many different ways.

If you are new to this kind of die then please look at all the videos in the Spellbinder Series to get some idea of what they are and how to use them

Starting Your Spellbinders Collection 
was the first but there are many more using the same set of dies over and over in a multitude of ways.




---
---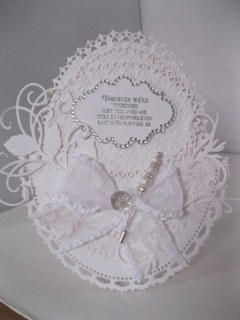 So here for you is Card 1 and that has been created using the Grand Decorative Ovals 
This is a very popular White on White card and there is no other colour in the design. 
There is a video to show you how to make the Decorative Hatpins  for a lovely feminine touch to your girly cards

And the beautiful Diamante that matches the Spellbinders Label is from Want2Scrap



The other videos in this mini series are
Grand Decorative Ovals Card 2
Grand Decorative Ovals Card 3
And to create a card that uses the card stand try ..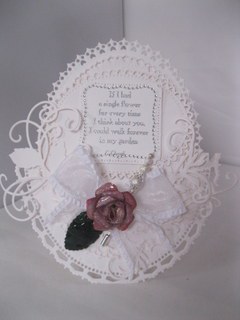 This card has the addition of a spot of colour and the flower is  the subject of two more videos.
Make the flower from the  Paper Rose Tutorial....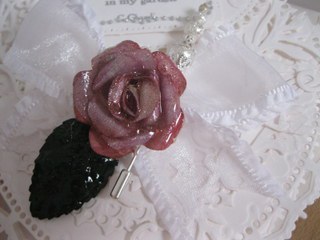 Then both the flower and the leaf have been Enamelled  which gives them the appearance of glass.



Then to stop the card from sliding open when it is displayed I have added into the centre part the "A" frame which is shown to you in 
Creating Card Stands

So there you have a beautiful card and some clever ideas of how to add that extra touch to any of your designs.
Create cards that you will be proud to give and that will delight your recipient, and add your name to the back of them to promote the work that you have done.



Return from Spellbinders Grand Decorative Ovals to Homepage