Creating Card Stands Tutorial
The Creating Card Stands Tutorial will show you some novel ways to display your cards for any size that you make.
When I first started to make cards I used to add inserts with verses on them.
But all too often people would like the card and the verse was wrong or liked the verse but the card was not the style they wanted.
And I was left with the card.
It didn't take me long to realise that this was not the way to go.
So I stopped adding inserts to my designs and just made the front to the card instead.
But then came the problem of how to present the card in a suitable way for the recipient to be able to display it.
The idea of a card stand was born and one of the first ones I did was the simple "A" Frame that I attached to the back of them.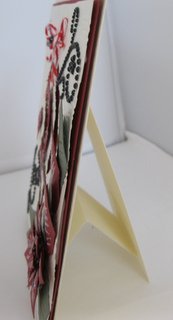 I have included the instructions on this "A" Frame in some of my videos, but I thought that a separate tutorial would be better.

So here for you is the Creating Card Stands Tutorial and I hope you will find it a useful way to finish off your cards without the need to add an insert.
This will show you several ways to make those designs stand for themselves and so be displayed beautifully by those lucky enough to get one of your creations.
Find suitable verses and sentiments that can be added to the front of the card instead.
And there is the space on the back of the card to add your "To" and "From" and
"Handmade by ... your name"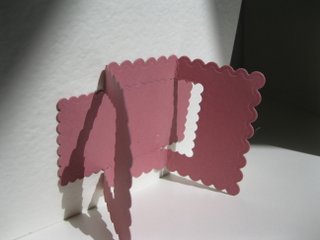 Another way to create a stand would be to put to good use any Spellbinders that you have in your collection.
This one is created with just the oblong dies but you can adapt many of them to work for you.
The video shows you clearly how
to get the look and the central strips of
card are to prevent you from cutting through the card with the smaller die
and so creating a frame instead
of a stand.
This pretty card holder is one I really liked the look of it.
And now Card Making Magic have created their own Card Stands to help you display your creations. 
They are a really adaption to your card making and can make all the difference to your recipient,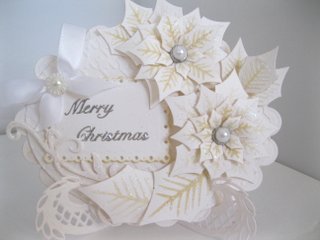 But even if you don't want to buy these or you don't have any Spellbinders there is still a card stand that you can create freehand for all your cards no matter what the size.
So in this Creating Card Stands Tutorial I have shown you four ways to make these display stands for your designs and now there is no excuse not to make them.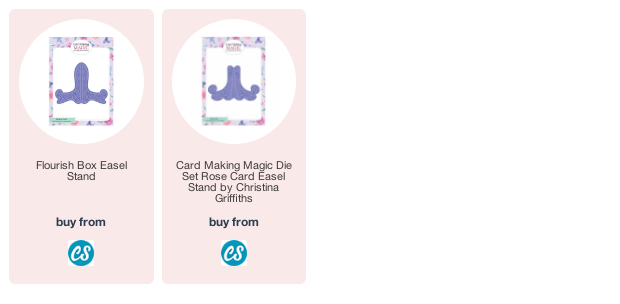 Return from Creating Card Stands Tutorial to Homepage