Triple Easel Card
... in easy steps  
The Triple Easel Card is another way to increase your cardmaking skills and this lovely fold will stop you being bored as your confidence grows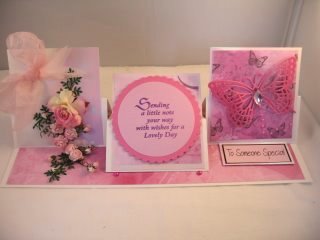 This beautiful card has got the "Wow" factor and is sure to please your recipient.
Try the other Easel Cards too and really increase your repertoire ... below you will find the steps to  create seven more variations on this particular kind of card
Easel Card
Twisted Easel
Double Easel
Double Twisted
Triple Twisted Easel
 Quad Easel Card
Gatefold Easel Card 


---
---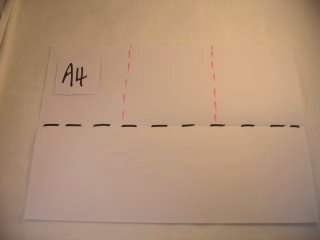 Step 1
(This is a template and it is something I would advise you to do first, until your confidence grows. Obviously you won't have dashed lines all over your good stuff)
It is always a good idea to have a few practise runs with card that you don't like before you start, and then keep the template safe for the next time.

Take an A4 card and lay it flat with the long ends at the top and bottom.
Crease and fold the card in half along the length. (The black dashed line)
Then divide one half into equal panels. 
(The pink dashed lines)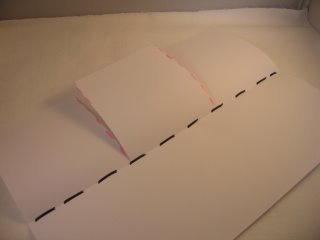 Step 2
Cut along the pink lines to the centre of the card and this will give you three separate, equal sized panels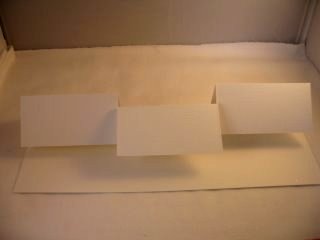 Step 3
Crease and fold each of these panels in half again to look like the photo and this is now the part  that will form the support for the easel
Each of these panels should be about 10cms (3 3/4")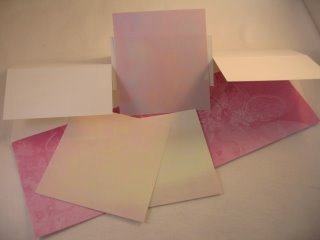 Step 4
Mat and layer pretty papers onto these panels decreasing the size a little each time and you can add as many mats and layers as you wish
Line the base of the Easel with more paper.
You will need to make "Stops" and add them to the base to hold the Easel open.  These can be buttons, flowers, a sentiment, some ribbon ... whatever you have in your "Stash" that compliments your design
Take a look at the Video Tutorial for the Easel Card if you prefer to learn by watching.
Then apply those steps to this, or any of the other easel cards, for a really lovely effect.
As the card is longer than standard you will probably need to buy or make your own envelope.
This page will show you how to make an envelope  
Or you may prefer to make a box and decorate it to match the card and there are several box video tutorials on Boxes.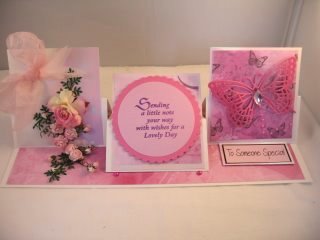 This Triple Easel Card is so spectacular once completed and it would serve as a wedding card or any other special occasion
The flowers I have added to my card are from Wild Orchid Crafts
Return from Triple Easel Card to Homepage