Beautiful Cards for Mothers Day...
...To show her you care.
Perhaps you can't afford the real thing on Mothers Day, but a big flower as your card topper can do the trick...

Show your Mum how much you care with a beautiful card made by you ... with love.

This is such a special day and she deserves the best.

This beautiful card was made with an acetate overlay and it may sound intricate, but is really very easy to do.

This design is from a digital download, and it comes in several different colours.

The Acetate is especially for printing on and needs to be printed onto the rough side. It is quite easy to feel the side to use.

The large peel off has been filled with Quickie Glue and then sprinkled with Glamour Dust.

The gold border is a peel off to add some elegance to the front.

The sentiment is also a Peel Off, and is much neater than my writing!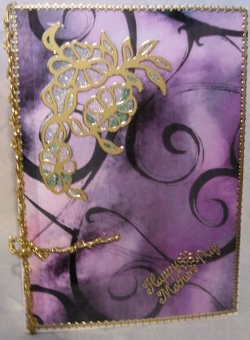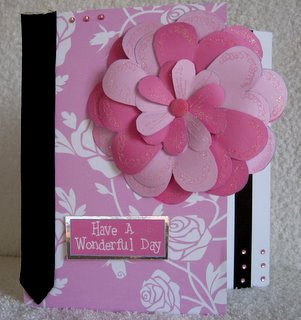 Or maybe a single large flower will say what you want.

Make it in her favourite colour and add a lovely sentiment.

This flower and the paper are from a CD from Polka Doodles
Or simply add large letters to the front and then there is no doubting who it is for.

Make the card as special as you can and send it with lots of love.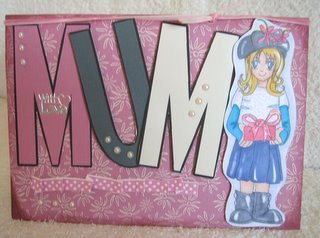 Return from Mothers day to Homepage

Search
Custom Search