Double Easel Tutorial

Try the Double Easel Tutorial in this really easy to follow video.
You can make something like this pretty card in easy to follow steps and the video will show you how.
Scroll down the page to get to the tutorial ...
There is a  saying that a picture paints a thousand words and if that is true then a video must produce a whole lot more.
I am a visual learner and so a video, or a live demonstration,  is always the way for me to go.
But if you are a learner that prefers to read your instructions then you will find them, still in easy to follow steps ...  here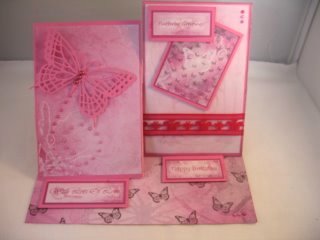 And for those of you who are the same as me and like to see what is being done then this tutorial is just for you.

So you will have time to grab a cup of coffee and a biscuit or two, and settle down to watch the card being made. 
You can pause and rewind whenever you need to, and imagine that I am in the room with you showing you what to do ... and I like chocolate chip cookies with my Cappuccino  !!
For my card I have used a UK standard size of A4 (21 x 29.5 cms) and it is slightly larger than the American letter size (8 1/2 x 11 inches)
I am sure you will find all the help you need in your local craft shop when it comes to the size and buying of your card, and there will be lots of variations, patterns, colours, and textures for you to choose from.
I have added several of the variations on this type of card into the Tutorials section, and so why not give them all a go.
Double Twisted Easel
Triple Easel
Triple Twisted Easel
Quad Easel

To list just some of them and you will find tutorials on many other styles too that will help you to create many designs.
They are all easy to do and yet can produce some really special cards for you to send with love to your family and your friends... and they are sure to be pleased with the card you give to them
Vary the colours of your cards and use foiled, glitter or mirror card for another look.
Add in some of your pretty embellishments from your ever growing "Stash" to put your own personal stamp on things.
Gemstones, flowers, ribbons and pearls all make the card something special.
And you can always add a greeting or simply ... "Hand made by .... Your name " on the back of your card.
I hope you will find this Double Easel Tutorial helpful in your cardmaking and don't forget to add your creations to the Gallery Page
Here is a video to show you how I made the easel using one of the dies from my own collection 
You will find lots more shaped easel dies and they are available at
Craft Stash
These will help you to make pretty shaped easels very easily and you can then adapt and change things as you would like.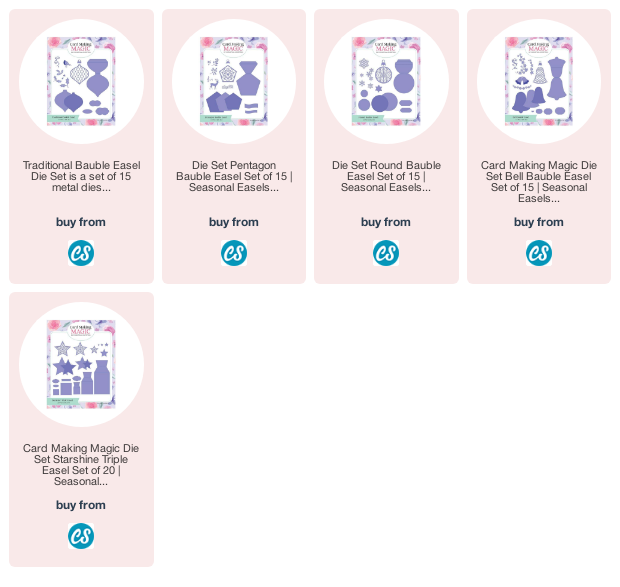 More Projects

Kinetic Cards

Novelty Cards
Return from Double Easel Tutorial to Homepage