Secret Panel Card Tutorial.
This Secret Panel Card Tutorial will show you how to delight any recipient, and another easy to do creation to add to your list. 
There are many cards for you to add to your cardmaking skills, but every so often there is one that comes along that will intrigue the person that receives it.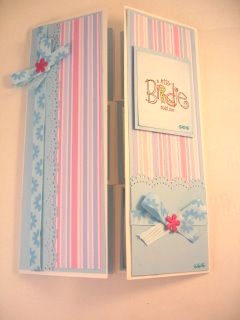 This is just such a card and many folks will wonder how you made it.
It is a Kinetic card because it has movement to it.
And it is one of those cards that look much more difficult than they are.
Children especailly will be delighted with it as they try to work out how you got the panel.....don't tell them....it's a secret!!
Before you start on your best card ... the one you have been stroking for some time ... I would, as always, advise you to make a Template 
---
---
Well now is the time to put it to good use and have a go at this lovely card for yourself.
Have a look at all the things you have in your "Stash" and decide which of those embellishments you are going to add to your design.
It's not a secret and I will show you how in this video, but if you prefer to read then this is where you will find the Wtritten Instructions 
I have not added measurements to the video deliberately because you can mat and layer as you go along.  I have shown you an easy way to achieve the look and it is one I use every time with good results.
Make use of any special card that you have, mirror or glitter card gives a really opulent look.
I have also deliberately not added any height to the card as it will be hard to open the centre part if you do.
But I would suggest that you make a box for it to go in to and you will find instructions on how to make one in the Making Boxes Tutorial.

Co-ordinate the look of the box to the card for a really professional finish.
And have fun with this Secret Panel Card Tutorial, and any of the other projects you try.
It doesn't matter if you make a mistake...it's only card and paper.
Just try again and then you will be delighted with the things you can make
Return from Secret Panel Card Tutorial to Homepage