Make this Heart Shaped Template...
...and create some stunning cards.
Making this Heart Shaped Template yourself will save you money as you make your cards

This beautiful card is created using a heart shaped template that is easy to do for your self.

It can be used to adorn any card you make, with or without the acetate, and it will look just as pretty.

This is where you will find the complete set of instructions on how to make this Bow Front Card.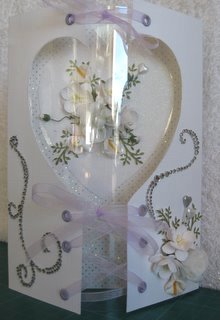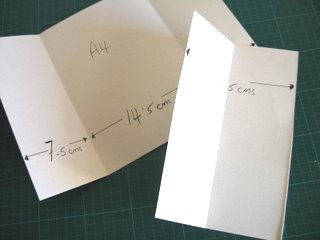 Step 1

Take two A4 cards, and on one of them measure 7.5cms from each edge to give you a lovely

Gatefold Card.

The other piece needs to be cut to 15cms.

Step 2

The smaller card needs to be folded in half, and along the crease you can draw a shape.

This one looks like an ear...but all will be revealed!
Just make sure that your drawn shape does not exceed the folded flap.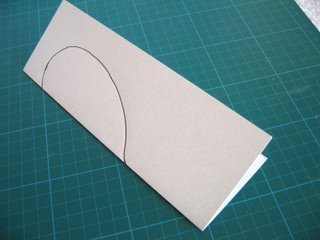 Step 3

Keeping the card folded, with a craft knife or scissors cut around this drawn shape, and then open out... to reveal a lovely heart shape.

Step 4

Draw a dotted line down the center fold...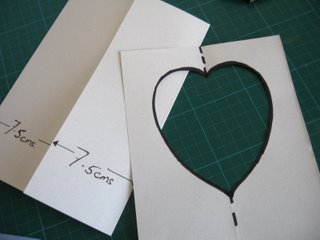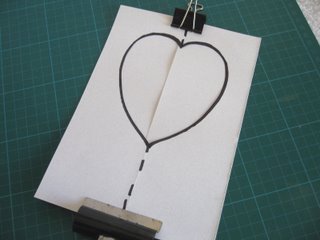 Step 5

...and attach it to your gatefold card with paper grips.

Make sure that the dotted center line is equally spaced over the flaps to the gatefold.

Lightly draw around the shape onto your card.

Step 6

Remove the template and carefully cut out the shape from each of the flaps.

And there you will have the basic card on which to start working.
When you feel confident enough with the cardmaking template then get to work on your good stuff.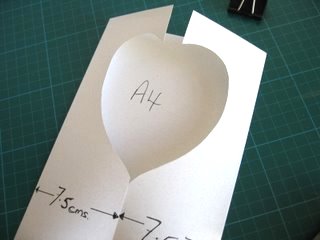 The heart shape itself can also be used, by just drawing around it onto some

Specialised Card as an addition to another card.

And of course such a special card will need a Special Card Box. to put it in.

Return from Heart Shaped Template to Homepage

Search
Custom Search