Die Cutting Machine... 
Very useful to have around

A Die Cutting Machine is not cheap to buy.... but oh! so worth the cost.
It may not be on your list of priorities when you first start cardmaking but very soon it will be one of those pieces that you will find really useful.
There are many different brands of die cutting machine around and the one you buy will depend on your own  personal choices and the budget that you have available to you.
Also consider the size you prefer as some of the larger dies will not go through the smaller machines
The one shown here is the Grand Calibur from Spellbinders and it has a large A4 cutting platform and will take the larger dies.

Some others to consider are the EBosser from Crafters Companion 
It is an electric machine and so really useful if you have dexterity problems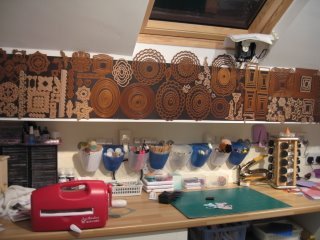 There is also the Jus Cutz, Cricut, Vagabond and many many more all in different price ranges.
Die Cutting Tips will give you some help in solving problems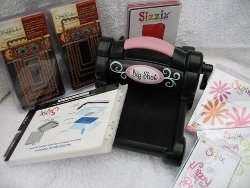 This one is the Big Shot from Sizzix but only has the A5 platform and so will only take the smaller dies

A lot of the other machines will take dies from other companies and most  are relatively easy to use.
By shopping around you will find a Die Cutting Machine that suits your budget and some dies that you will need to work with.

There are many good deals on the internet too.
I use a lot of the thin dies from my own collections,  Card Making Magic and the effects they give me are a wonderful finishing touch to my  designs
They all work in the same basic way and that is to turn a handle on the machine to roll the dies that you buy through them.
It is the cutting blades in the dies that will give you the cut and shape and these are then added to your cards
The dies can be quite expensive so it is worth shopping around and only buy those that you know you will get lots of use from.
The shapes on this card are produced from  Triangle Panel Dies and they create a lovely pattern and shape for my card
The beautiful pattern to the white card in the background is created with an Embossing Folder.

These are plastic folders that the card is placed into, and then the pattern is transferred to the card as it is rolled through the machine.
Alphabets are also worth considering as these will enable you to add any name that you want to your cards and with one simple set you can add Die cut letters that will say whatever you want them too.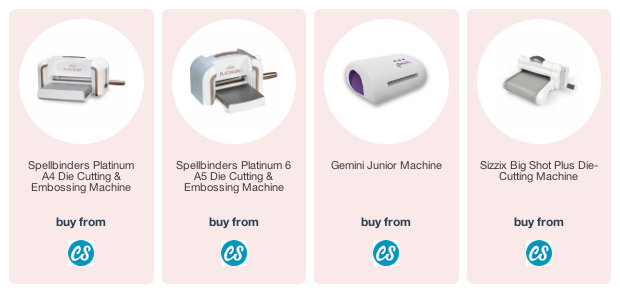 Cardmaking Equipment

Die Cutting Tutorial

Easy Projects

More Projects

Novelty Cards

Kinetic Cards

Papercrafts


Cardmaking Tutorials

Useful Resources

View all Pages and Topics

Return from Die Cutting Machine to Homepage