Creating Backgrounds Using Masks
Using Masks can create all manner of backgrounds for your cards

They are inexpensive and people often wonder what can be done with them... well the answer is a lot.

The ones I have are 6x6" and there are several patterns that will give you designs for any occasion, for your male cards as well as female ones.

The flowers and swirls are always good for girly cards and the cog wheels and tyre tracks are a safe bet for male cards.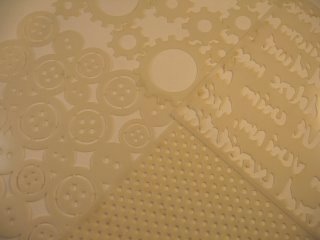 Then there are those that will go with either and give you a lovely background base to work on.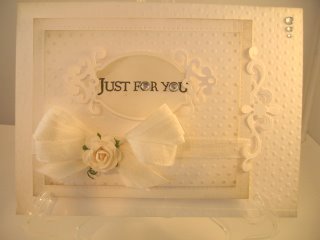 Perhaps you have made a card in all one colour and when it is done your not happy with it.

It looks flat and boring and missing an extra element to it.

Just adding some texture with the aid of a mask can make all the difference to your design.

And running Distress Inks around the edge can give you a little more definition.

They can be used as stencils and chalks, paint or distress inks added to bring out the design in the mask.

Spray them with some Mica Powder for a shimmery effect.

Both of these would look really good for boys cards.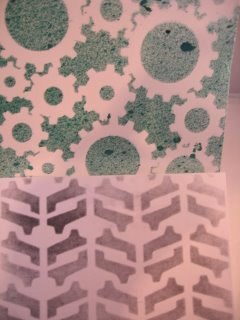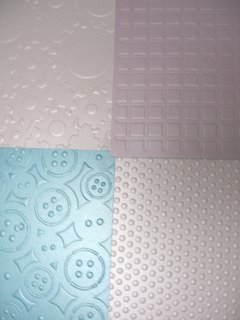 The way I like to use them is with my Die cutting machine

Rolling the masks through with your card will give it a raised feature.

(Always follow your machines instructions for embossing)
Then if you wanted to add more definition to the raised area you could lightly sweep over it with your distress inks to pick out the pattern for a lovely effect.

Using them with Colour core card is also a lovely effect especially if you lightly sand the raised are to reveal the colour inside the card.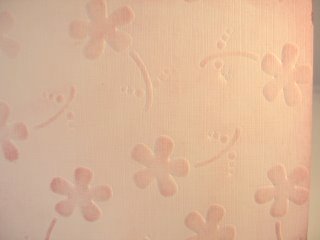 Experiment using masks and see what you can come up with.

Return from Using Masks to Homepage

Search
Custom Search