Beautiful Ribbons
Adding Ribbons around the spine, in bows or plaits can enhance all your designs to perfection i such an easy way.
They are a reasonably cheap embellishment and come in a myriad of colours, textures and widths.

What better way can you find to finish a card.

My favourite are Organza and they are so easy to make into bows and flowers and they just make a card look so good.
There are so many to choose from that you will be spoiled once you start looking
For an excellent choice visit
The Ribbon Room and you won't be disappointed
Flowers are easy to make with them and they are a lovely adornment.
And it is a good way to use up any odd lengths that you have left over.
With so much choice in the ribbon world, and so many different ways in which to use it,  it would be  shame not to take advantage of it to decorate your projects.
And even it you only use it to thread through a tag, or to wrap a parcel it can still make a beautiful adornment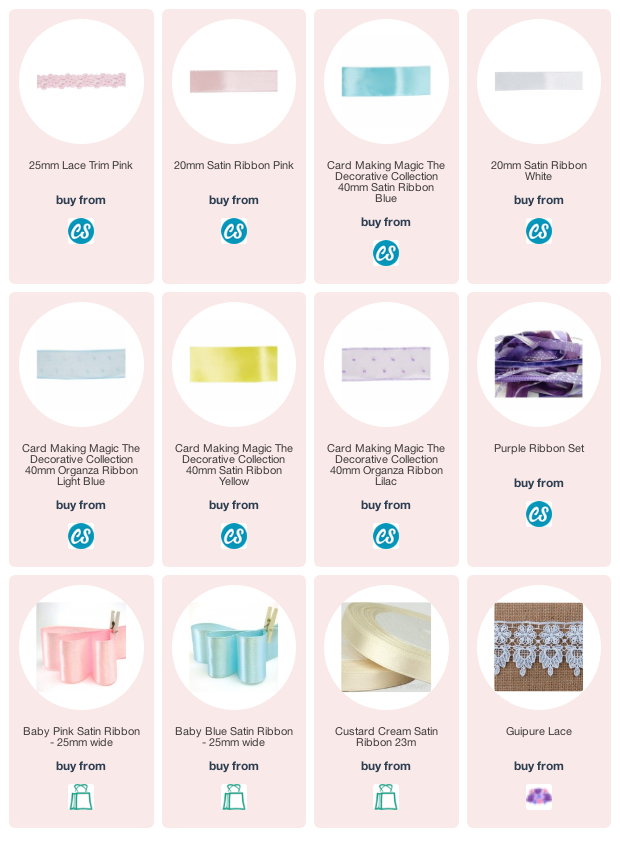 Return from Ribbons to Homepage