How to Cut Circles neatly.
Knowing how to cut circles is not difficult with the right cardmaking tools.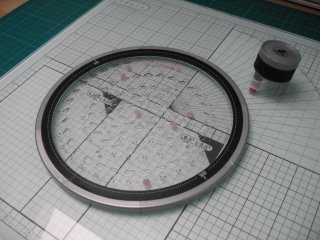 Trying to cut out circles freehand is not my idea of fun.

I can never get them to look round no matter how hard I try.

But there are many ways to get the look you want.

There are Paper Punches that you can buy in many different sizes, and these are a really effective way to get what you need.

---
---
This Pretty Card is made easily with just a few punches of varying sizes.

You could also use a Die Cutter for another way, and of course both of these methods will give you various sizes to play with.

But I invested in one of these Circular Scissor Cutters to do the job for me.

This particular one is from EK Success. The link opens a new window, and there is a section for all the cardmaking tools they supply.

The Circular Scissors Tool does the job beautifully. No more messing about trying to get the perfect circle ... just slot in the cutter and turn the handle.

The clear centre means you can see the part of the paper that you want to cut.

There are graduated measurements all around the centre taking you from 1" up to 6" circles...and all the bits in between.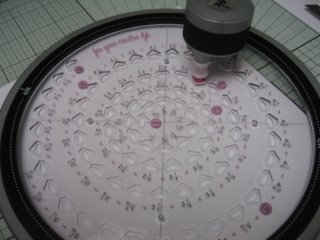 Cut your paper to fit under the cutter and the rubber feet on the bottom of it will prevent it from sliding around your work surface.

For the best results you will need a Glass Cutting Mat.

The cutter itself will fit into the slot for your chosen size and then all you do is simply press the blade down onto the glass mat and rotate the handle ...

...for a precision cut every time. No messing about!!

So now you know how to cut circles and get the best results for all your creations.

Magic!

Return from How to Cut Circles to Homepage

Search
Custom Search
---
---