Creating a Frame with Spellbinders

Creating a frame with Spellbinders, or any other die set, can give you the most beautiful effect on your cards and then how you fill that frame is up to you.
You can be as adventurous as you wish and there are lots of ideas for you to try.
Add photos, embossed card or some lovely papers that you have in your "Stash" 
This lovely card has been created with Spellbinders Grand Large Labels and the Quatrefoil Pattern die and the effect is stunning for a special card.

There are lots of layers involved to get the depth to the card, but the time and effort used to create this style is so worth it when you see the finished result.
The page is called Creating A Frame with Spellbinders but if you don't have them then try this technique with any Nesting die sets that you have in your own personal stash.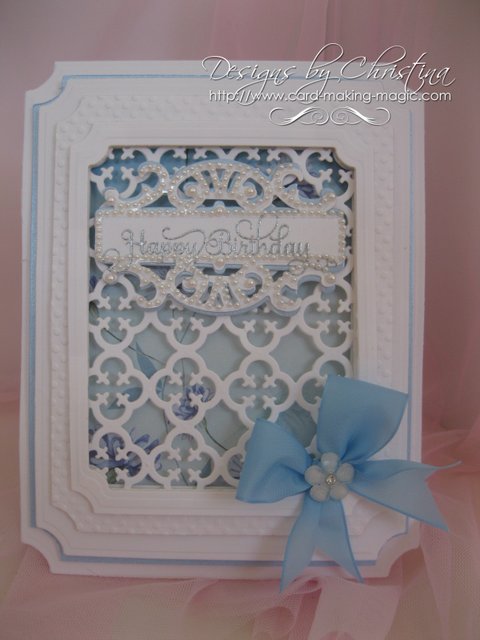 The video will show you how to get the layers and the different sizes need for the frames ... and you can also do this with any of the labels dies that you may have in your collection.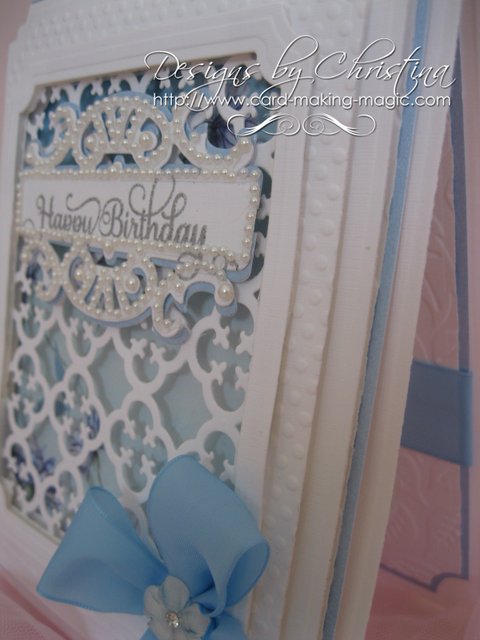 This photo clearly shows you the layers involved and a little glimpse of the inside.
Making this design will take a lot of extra card and so if you make your cards to sell then this needs to be costed into your budget.
Also consider the cost of postage as this card is sure to be heavy and so push up the cost,
But the result is lovely and one you will not be disappointed with once you have completed the look.
The Quatrefoil Pattern die is the one I have used for the inlaid panel on this card, but you may need to search online for it now as it could be discontinued.

I hope you will give this card the consideration it deserves and don't forget to add your photos to the Gallery Page

This idea would look pretty if you omitted the Quatrefoil Pattern and added a photo instead.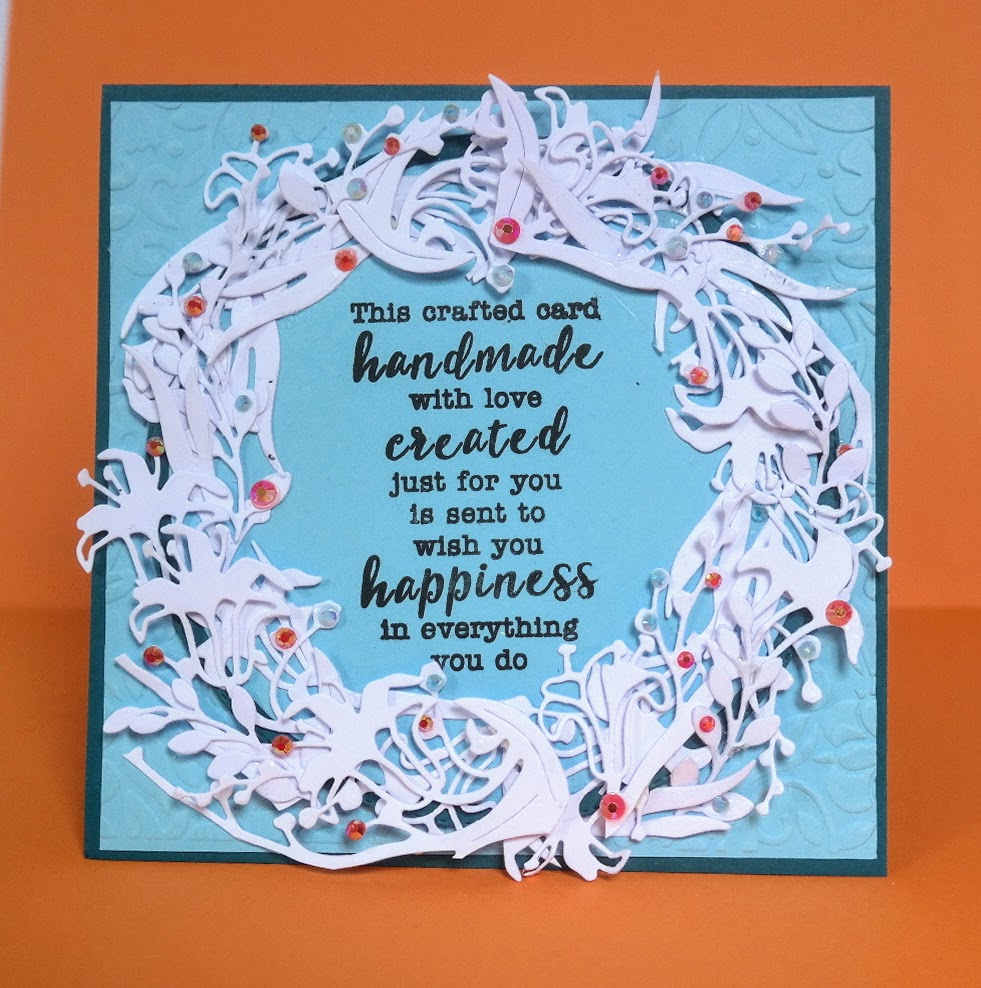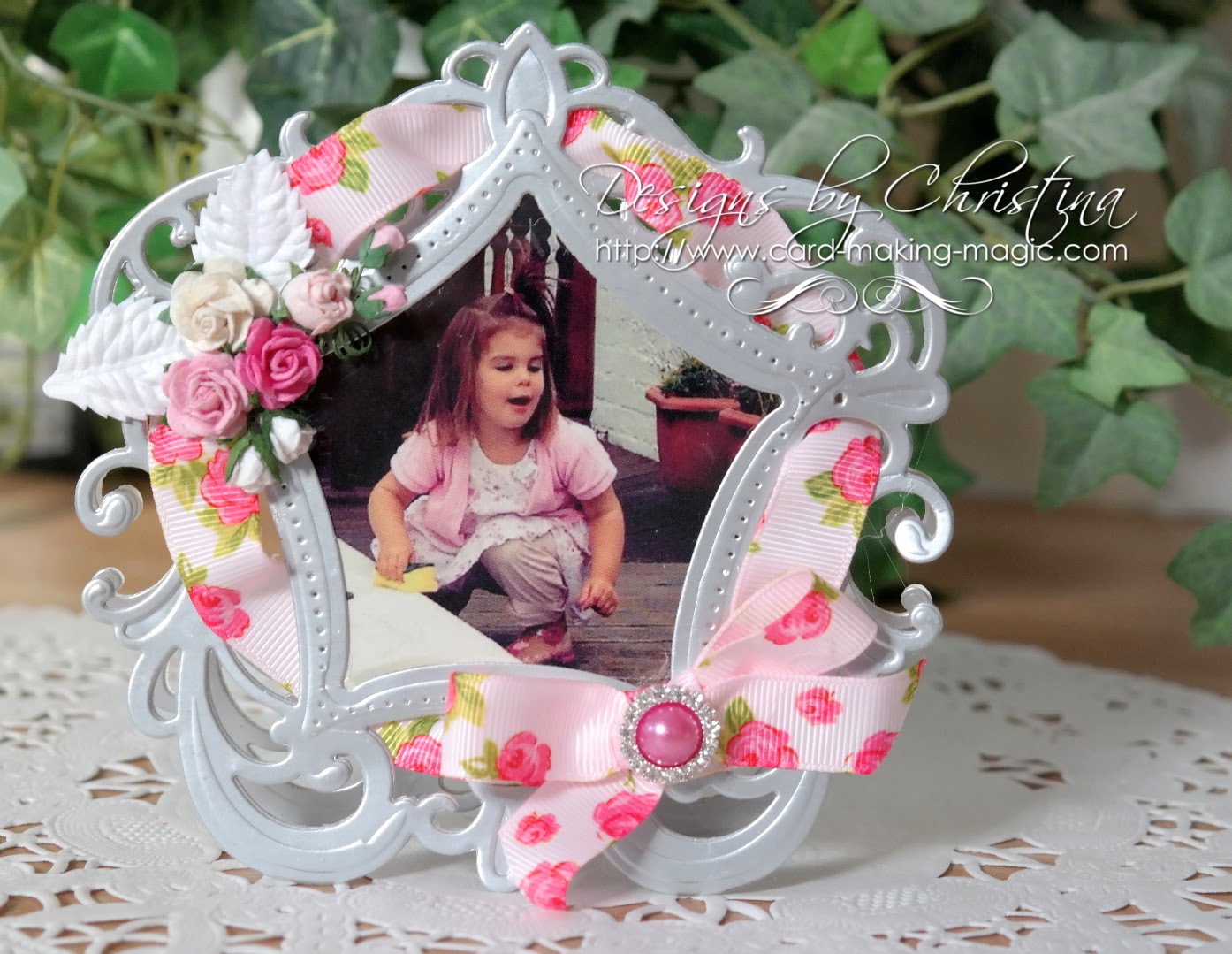 Maybe a photograph of your children to give to their Grand parents ... or one of your self for your partner to cherish.
A new baby's' Photo to tell people of his/her arrival.
Add some beautiful flowers around the edge for a perfect finish
Adding Flowers to Cards

Whatever the shapes you have as long as they "Nest" they can create frames, and that just means that the dies will fit inside each other to give you the different frames you need.

But anyway that you dress this card will can only add to the look.
Here are the link sot some Card Making Magic Nesting Die Sets and they are all available at 
Craft Stash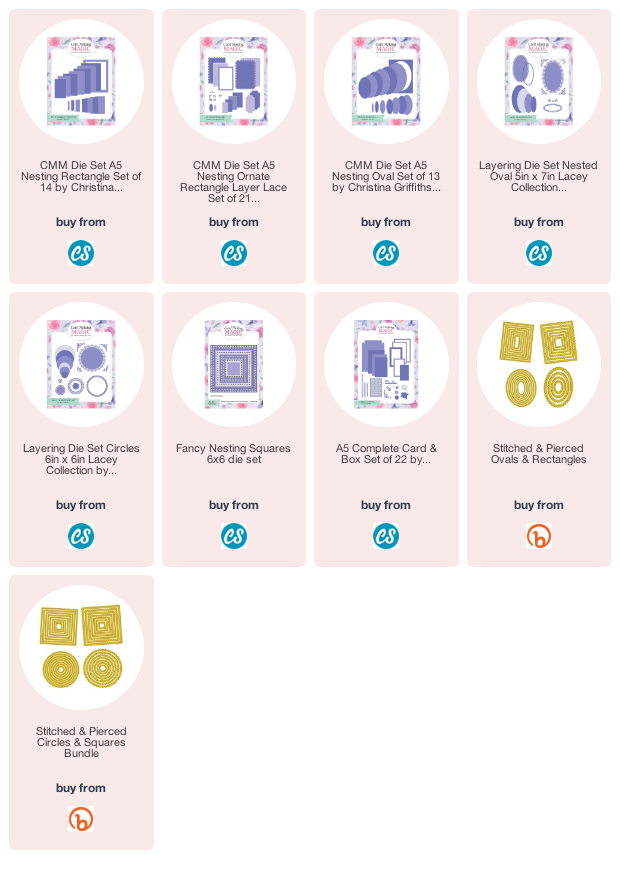 Return from Creating a Frame with Spellbinders to Homepage