Colour Core Card
This is a relatively new concept, but Colour Core Card is one that crafters have taken too completely.
The surprise is on the inside ... just waiting to be revealed.
There are many ways that you can use this special card to give some really different looks.
Here are some ideas for you to try
The card I am using is the "White wash" collection from Core'dinations.

There are lots of sheets in the pack that I have here and they are in all different colors....so a lot of ideas can be tried with them.

There are many different  collections to choose from, in various colours, to suit your colour schemes.
Pastels, Brights, Neutrals, Summer, Winter Colours.
This textured card has a plain white top layer on the surface, but the coloured layer underneath is what brings this card to life.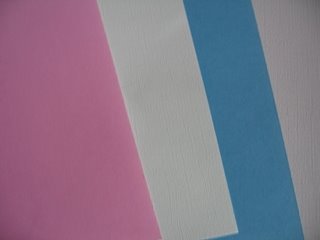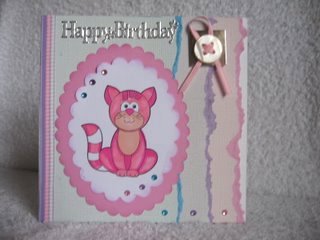 The edges of three different pieces of card have been torn to reveal the colour core and then layered together onto some white base card.
The image has been coloured with Marker Pens to match my scheme.
Little gemstones and a pearly button finish it off and it makes a very pretty card for a child's birthday. 
Make it into an unusual shaped card for even more interest to any of your designs.
And decorate the panels to suit the recipient.
The flowers  to this card are punched out and then sanded with a sanding block to reveal the core, and buttons have been added to the centres.
You can also get Colour Core card that is coloured on the outside and can be sanded back to the white inner if you prefer 
One super suggestion is to try running the card through your machine in an embossing folder, and then sand the raised patterned edge that is now in the card, back to bring out the inner core  for another look. It really enhances the pattern and give a whole new look to your designs 
Layer this panel onto some Mirror card to add a shiny frame around the image.
Try doodling  around the edges with a Sakura pen to add some extra detail  in to the card.
There are a lot more things that you can achieve, so play and see what you can produce.
And don't forget to show us what you come up with...
Magic!
Return from Color Core Card to Homepage