Altered Art Treasure Box

Altered Art Treasure Box will show you how to create a pretty gift from what would otherwise have been discarded
Many of us buy these delicious snacks to enjoy over the weekend in front of the TV ... but I bet you don't re use the tubs again after the snack has all gone
Throw nothing away is the motto of most crafters and this little video can turn waste into pretty for you so easily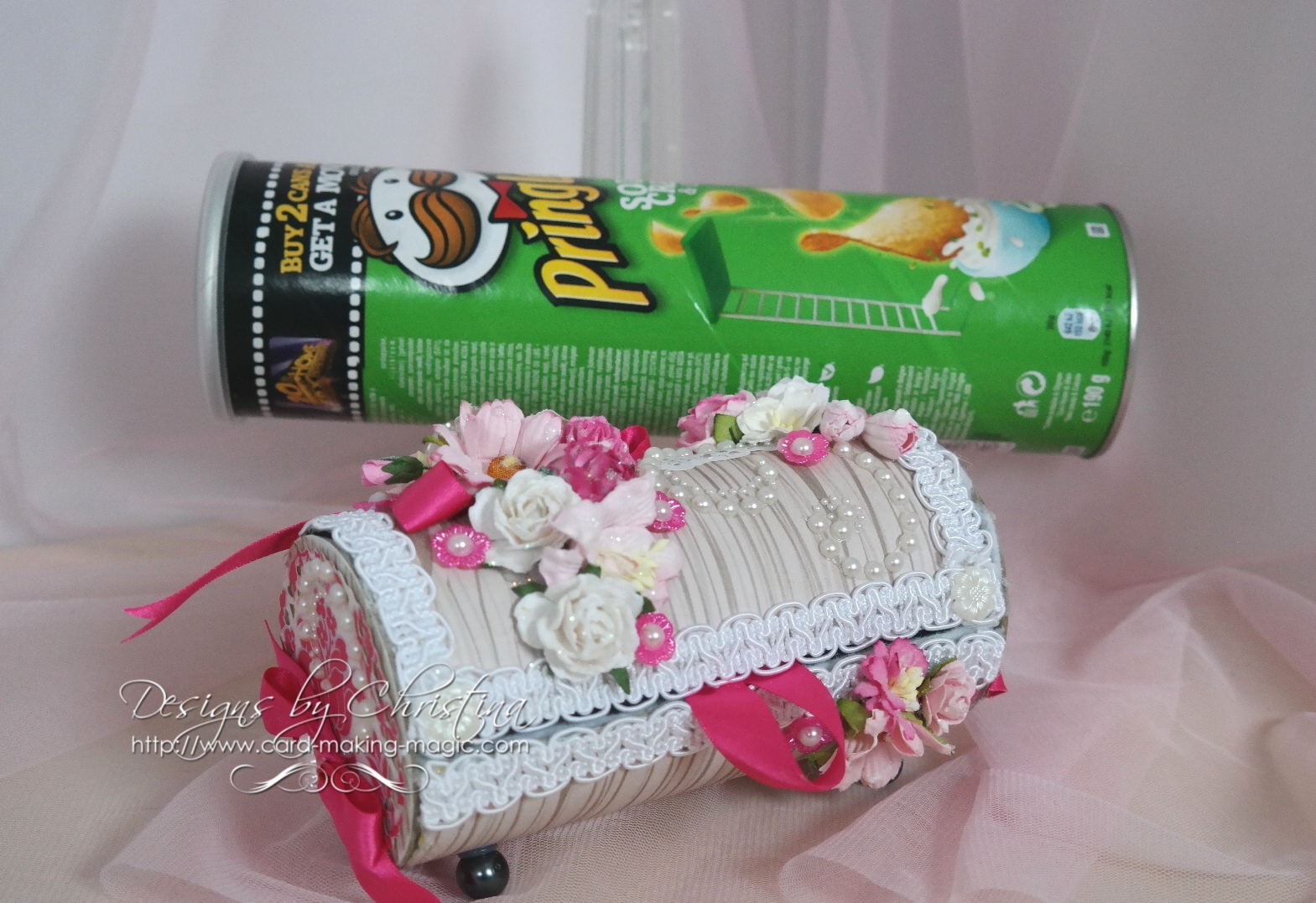 These long cardboard tubs can be made into many useful items that can then be used to decorate your home.
One idea  was added to the website quite some time ago but it proved to be very popular.
It showed you how to make a simple decoration change to the tub in the upright position with just some flowers and pretty papers
But this new video takes things to another level and alters the tub completely to make a very pretty gift
It will take you step by step very gently so that you can craft along side me to get the look that you want.
The box in this picture was created for my Great Grand-daughter and I filled it with chocolate coins for her.
But if you make this for a child do tell them that although it is sturdy it is not a toy and will break if treated harshly.
If you are making this for an older person then you could fill it with perfume, bath salts, soaps, jewellery or anything that suited your recipient 
I decided to use lilac for the box I was making in the video and I raided my "Stash" for everything I had that was lilac/purple related.
Once the video was finished I liked the look of the little treasure box and I set it to one side
But me being me once I came back to it I felt that it needed that little bit more to make me completely happy with it.
And so out came the "Stash" once more and this time I found some beautiful purple feathers.  I also added in more flowers and some silver butterflies
Compare the difference from the end of the video to the picture shown of the same box and I think it looks much better with just that simple addition.
And now I have a  pretty little Altered Art Treasure Box that I am happy to give as a keepsake for some one to add to their dressing table to place all their little trinkets in 
Maybe you would like to try this idea for your self and keep the top of your dressing table neat and tidy ... or maybe you know someone who would love the gift that you have made for them
All the flowers I have used on both of these boxes are from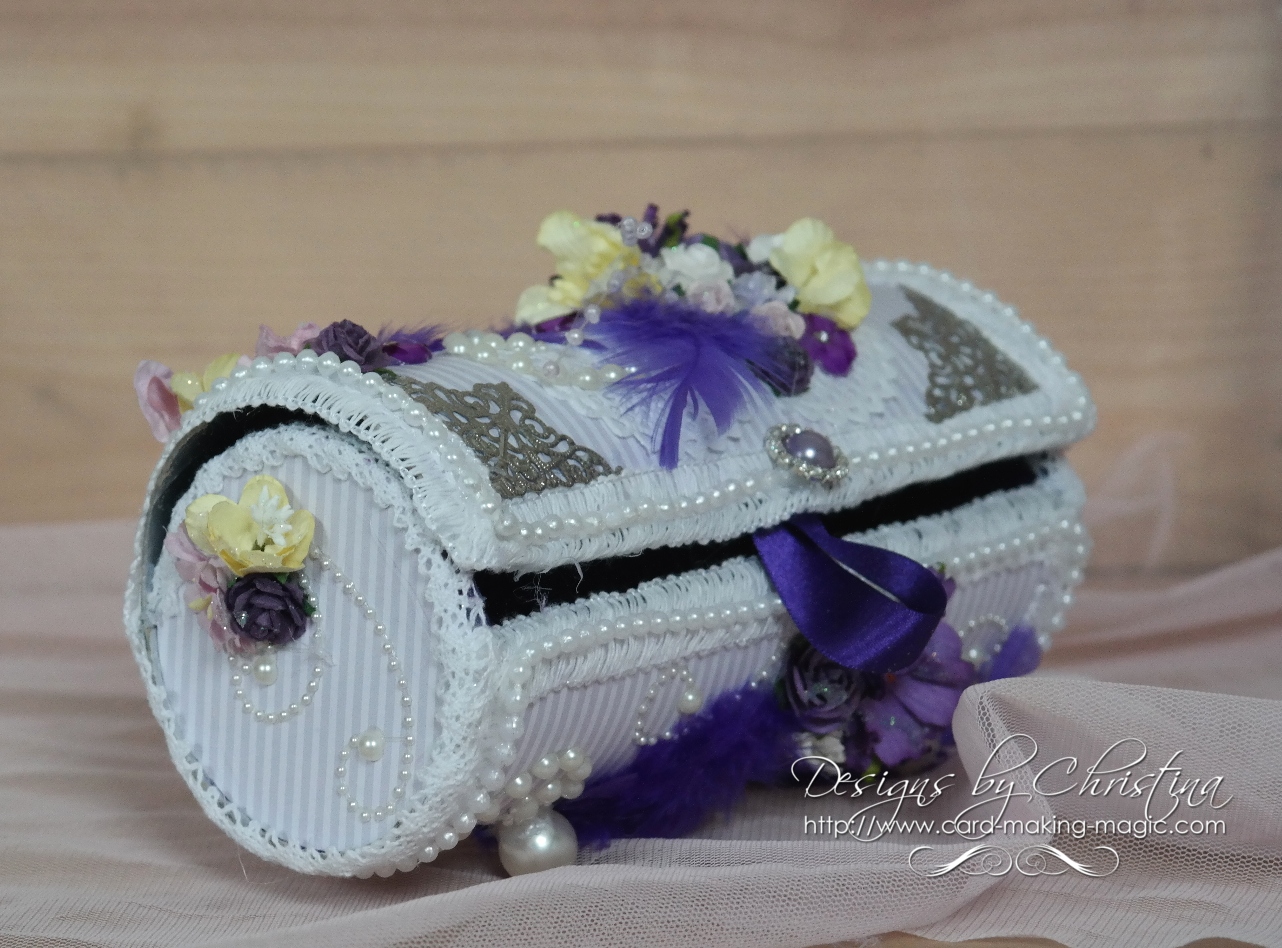 Return from Altered Art Treasure Box to Homepage