Stamp Platforms
Stamp Platforms are relatively new to the crafting world but there are now several on the market. Each comes with a different price tag and there are also different sizes but the basic concept is the same with them all, and whichever one you choose there is no doubt that stamp platforms are a great asset to any crafter
They can be used with any stamps that you have in your collection and can make life so much easier especially if you struggle with lining them up to get good images
There are lots of brands on the market for this really useful piece of equipment.
The two brands that are my choices would be the Tonic/Tim Holtz one in grey and the MISTI which is shown in pink
So here they are side by side for you to see the difference in the sizes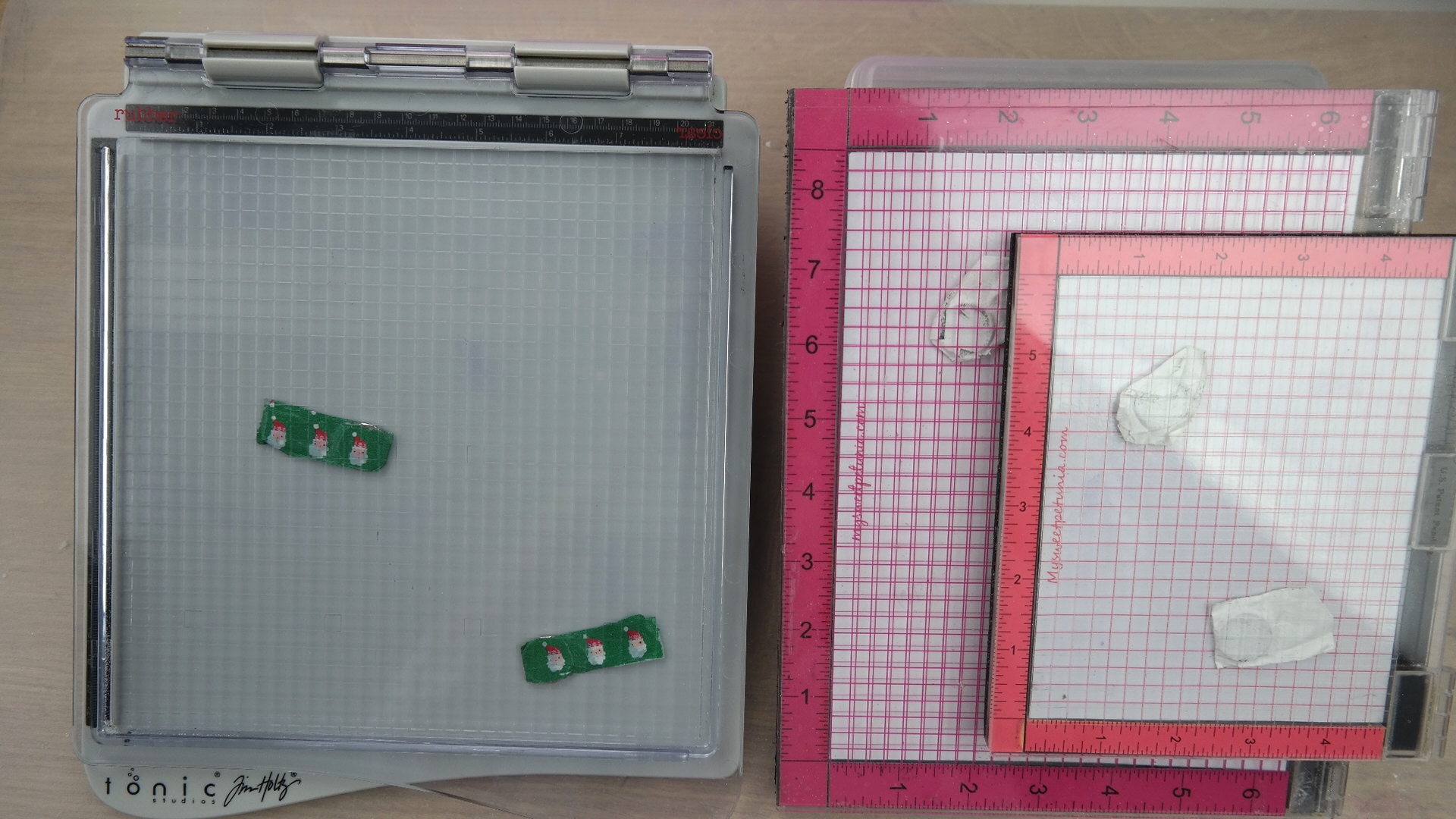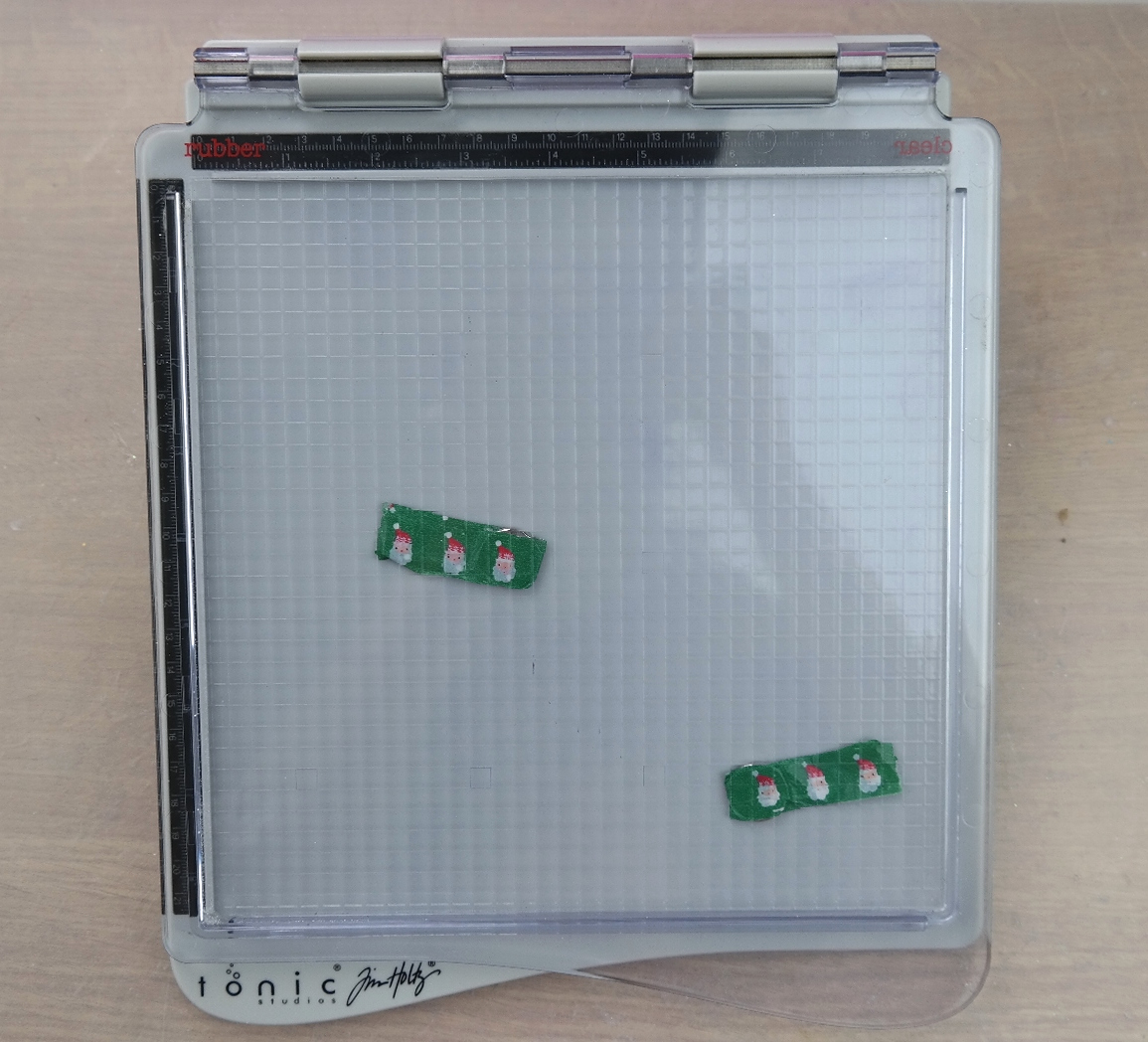 First one is the Tonic/Tim Holtz one that is in grey. 
This a real sturdy piece and it comes with two magnets to hold your paper in place
The lid is reversible, to suit the type of stamps that you are using and it is clearly shown on the top of the lid which side you are on.
One side is for clear stamps and the lid is removed and flipped over to accommodate Rubber stamps

Only two sides to this platform are closed in which means it will take the larger piece of card that you may want to use for a scrapbook page

Really easy to use by simply placing you paper into the corner where the black ruler is (Top Left in the photo) and adding the image that you wish to stamp in the position on your paper that suits you.
Place the magnets to hold your paper in still
Close the lid and pick up the stamp, re-open the lid and then ink the stamp. Close the lid firmly to add the inked image to your paper.
If the print is not perfect or you want it be deeper in colour then as long as you haven't moved the paper or the stamp you can re-ink the stamp and close the lid again for a better print.
What could be easier for those who are worried about stamping
The other ones that I have are the Misti and I have featured this on another page along with a video
Since I added that page
Sweet Petunia the makers of the MISTi have brought out two more sizes of Stamp Platforms 
Shown here are the Original Misti and the Mini Misti but there is also a larger 12x12" one for Scrapbookers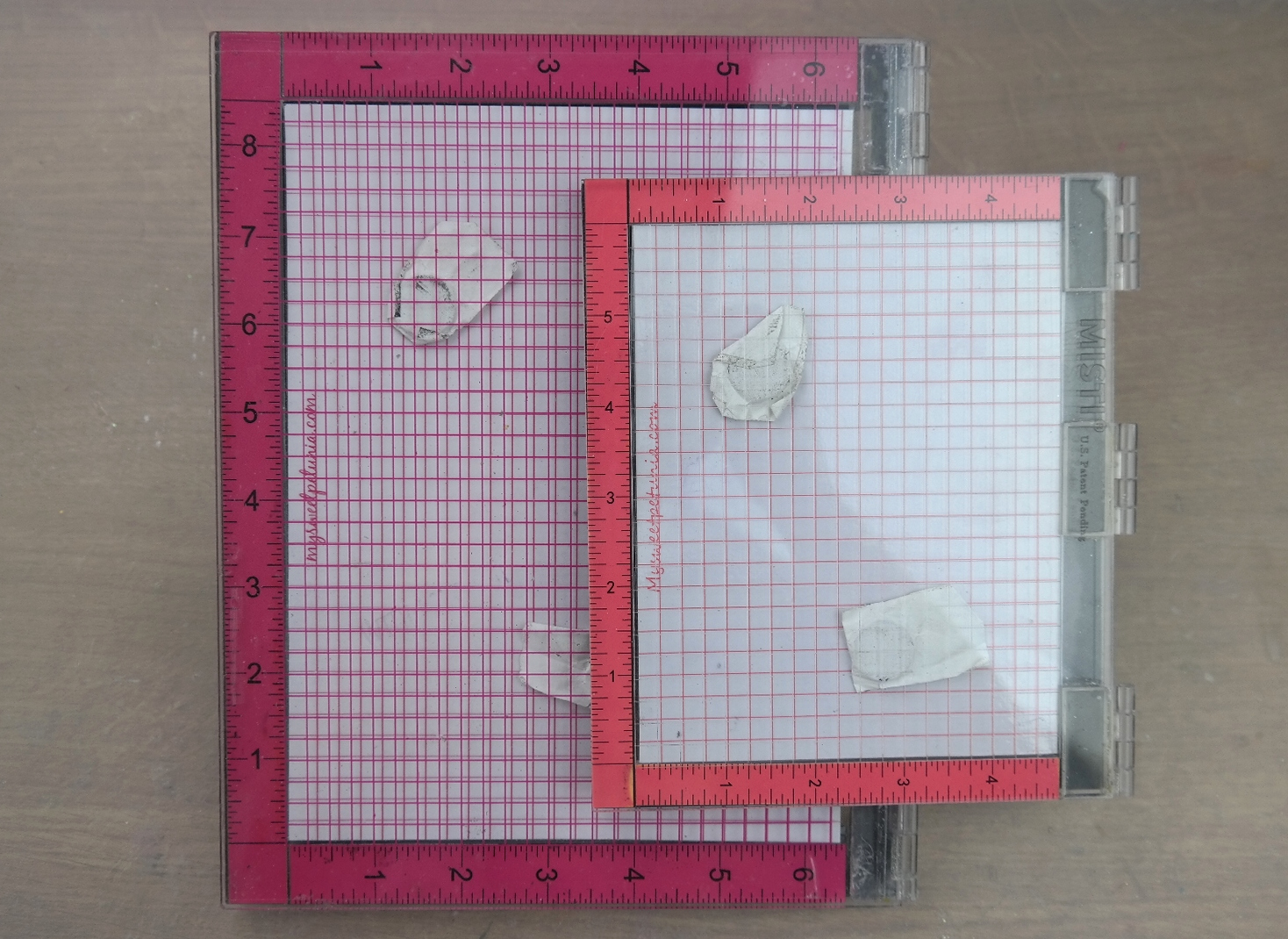 As a personal choice I would prefer the original Misti as it is perfect for doing 5x7 cards and of course smaller ones.
The Mini version will only hold smaller card and the big one is not on my horizon
But having used all three of these Stamp Platforms on a daily basis I would have to say they the Tonic/Tim Holtz one is my absolute favourite.
it is bigger and can hold larger paper/card
it is sturdier and the lid can be flipped for ease of use
it is better priced 
Both are available in the UK from Craft Stash