MISTI 

MISTI ... Most Incredible Stamping Tool Invented
This is truly a fabulous invention and it will help you to get the most from your stamps whatever level you are at and the description of it is very true ...

It is made in America by
My Sweet Petunia
and I have to admit that it is a considered purchase.
But it is a clever piece of equipment if you can afford it, and especially if stamping is your favorite thing to do
Basically it is a box with rulers along two sides that measure 6x8
The base to the box is recessed so that you can sit your card into the bottom
The perspex lid opens and this is the side where you add your stamps.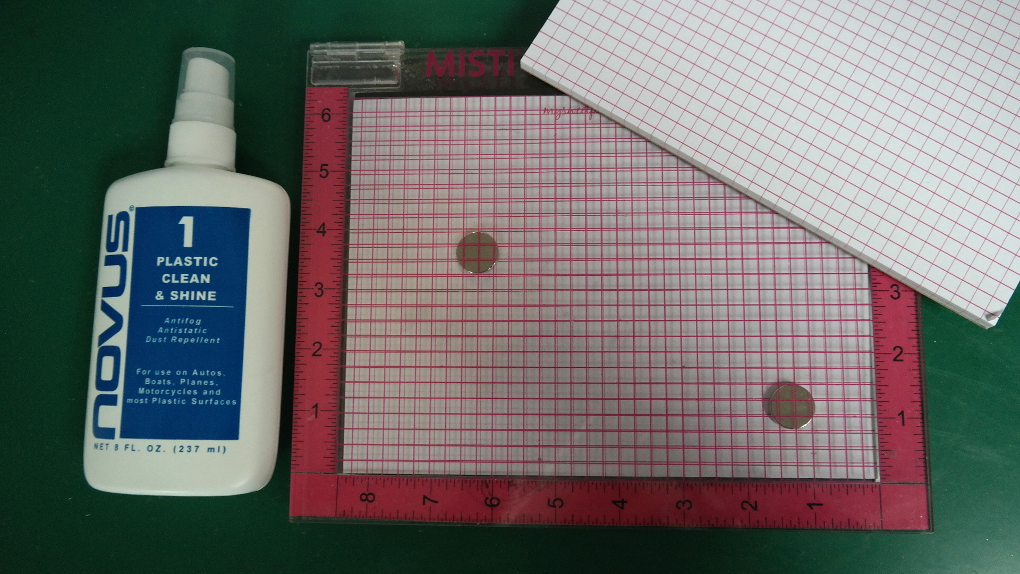 The stamp is inked and the lid is closed and the imprint is laid in the place you lined it up on your card, and because nothing is moved you can go bakc and stamp again if you are not ahppy with the print or you wish to darken it with more ink.
Much better than trying to line a clear stamp up by eye, or if you have the thicker foam based stamps.
There is a thick black pad inside that can be removed if you wish to use pre mounted  stamps, but of course you will not be able to use that are mounted onto wooden blocks.
The video will show you how it works and I will be adding more on this invention in the future. 
But if your stamping leaves much to be desired ... like mine ... then I am sure you are going to love this new tool and you will think of many many ways in which to use it. 
There will be many ways in which the Misti can help you if you have dexterity problems,  but you will need to look after it properly so as not to mar the clear lid.
The markings on the lid and base will help you to line up your stamps and sentiments so that you get a perfect print each time the stamp is inked and the lid is closed
I bought extra grid papers with mine and the cleaner that My Sweet Petunia recommend.
There are also magnets that are for the tool and they are very strong and brittle ... so if they clash together then they can snap in half.
How do I know this ?? 
If you are based in the UK then  Oyster Stamps  have this tool on offer but it sells out very quickly each time it is in stock.  Pre order it for the next batch and then you can be sure to get it.