Spellbinders Shapeabilities
Spellbinders Shapeabilities are just one section of the very many dies that this American company produce.
They cover everything from Nesting shapes to intricate lace effects. and the results on your cards can be stunning.
But whenever you need a quick card then some of the Shapeabilities can really come to the rescue.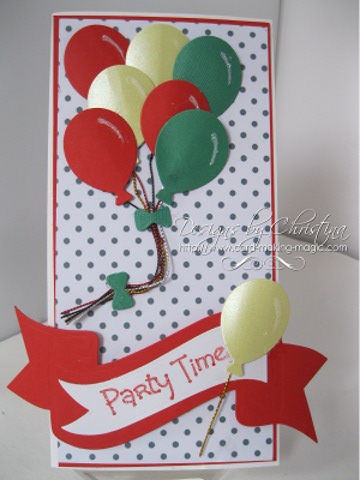 There are dies that can produce clocks, fences, house shapes,  cars, birds  and pockets.
But for this card I thought I would try something a little different.
This is one of the "Close out" dies that are available from Save On Hobbies
There are some lovely Accents and Motifs sets available at present to make beautiful cards with... and I always like to buy the Accents and Motifs that match each other.
---
---
Close out means they are at the end of the production and so once these dies are gone you will no longer be able to find them.
This is the reason that they are so reasonably priced so it is well worth a look to see what bargains you can find.


I featured other dies that are on their website in the video
Spellbinder Bargains  ... and I have never met a Spellbinder yet that I don't like.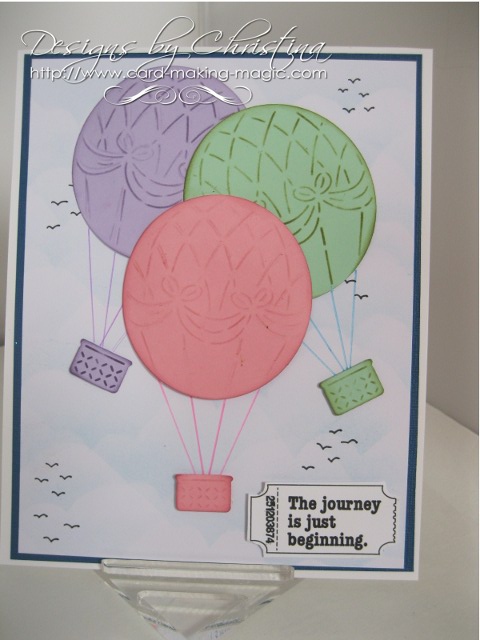 The two cards here show some of the items from just one set and that is called Up, UP and Away.
I have used the small balloons from the set and created a party theme card.
And because there are no sharp cutting edges to the dies they are a safe option for children to use.
That would be a really good card for your children to make and give to their friends for a birthday invitation.
This second one would be good for someone setting out on their travels or maybe just starting a new adventure in their lives.
And the cloud technique is covered in the video Cloud Effects
Both these cards are quick and easy to make and can use up some of those scraps that we all have in a box.
Let the video show you how to make the second card and then you can add any sentiment to it that suits your recipient.
And check out some of the other dies in the Spellbinders Shapeabilities range.... especially those at
 Save On Hobbies.
Return from Spellbinders Shapeabilities to Homepage
---
---