Small Flower Corsage


Creating a beautiful small flower corsage for you to add to your cards can take them from the ordinary to the stunning in just a few very easy steps.
Add the "Wow" factor to all your girly cards ... and it's cheaper  and lasts longer than the real bouquet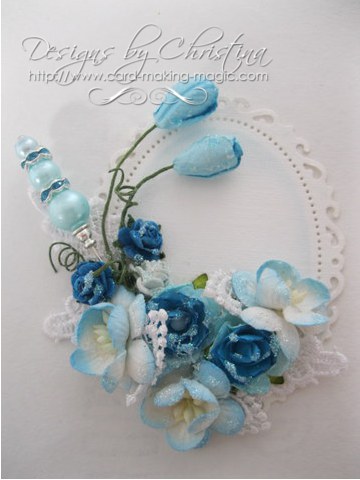 This small but beautiful floral display has been created to add to a card front and so it needs to be kept to the correct dimentsion to look good
But that doesn't mean that you have to compromise on style.
You can keep it delicate by using  a mixture of small flowers in varying shades and types ... and all of these are from Wild Orchid Crafts
This gorgeous bouquet consists of Roses, in two different sizes, and Cherry Blossoms and Tulips... and in between I have added in some leaves that I have been snipping from a length of  lace. 
Adding in the  Decorative Hatpins   makes them super secial and they can also be made quite easily for your self
---
---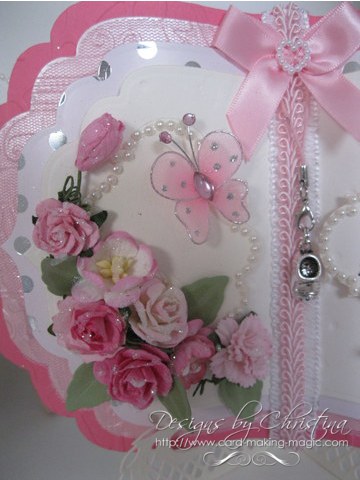 I was asked by several people if I could do a tutorial on how I create these  beautiful additions to my cards and so here it is.
The video tutorial is not a long one,  but it will show you all the steps I took to make the turquoise corsage pictured above.
The pink one has Roses, Cherry Blossoms, Carnations and Tulips and the leaves are from the Spellbinders Foliage set.
I added in a little silver baby shoe charm that is removable and can be added to a charm bracelet if the recipient wished.
Don't forget to tell  your recipient that it can be taken off the card and used
You can use whatever you have to hand if you don't have the Spellbinders to cut the base shape.  Punches, shop bought die cuts or just hand cut  card will all do the trick.
But they will give you the base on which to add the flowers to ... and then add the corsage you have created to your cards.
I have used a hot glue gun to add my flowers as this gives a really strong bpnd but you can use any method for gluing that you have.
Just make sure that they are securely in place as the last thing you want is for them to drop off the card as you give it.
This kind of small flower corsage would look wonderful on birthday cards, Anniversary cards or any other ocassion
And an absolute dream for any wedding cards that you make.
And what lady doesn't like to get flowers and so they really would suit all  the ladies in our family that you make your floral creations for
This type of card is just my cup of tea as I simply love adding in the flowers, ribbons and pearls to my designs
Return from Small Flower Corsage to Homepage