Simple Doodling Tutorial ...
...For a little extra jazz!
A simple doodling tutorial for that little extra

Sometimes when you have made a card it can be lacking in that little extra.

And no matter how you view it it doesn't look finished.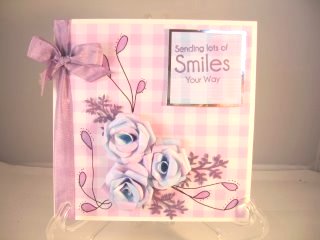 But maybe you don't have anything in your stash that will do, no peel offs or ribbons, or perhaps you just don't have the time to add many extras.

So here is a simple doodling tutorial that can give you just that little bit extra in no time at all and with the minimum of tools and fuss.

All you will need is a fine liner pen, a coloured pen to match the colour scheme of your card and some glitter from your "stash"

Before you start practise as much as you want to on some odd scraps of paper until you feel confident enough to add it to the good stuff.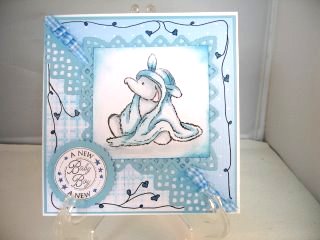 Try different designs and make them up as you go along.

I will be adding more doodling techniques to the website and they can get more intricate as we progress.

Faux Stitching is another easy technique that can add a little extra to your cards too.

This is a technique that may be something you do whenever you sit down with pen in your hand.

The type of thing that is done absent mindedly while you are on the phone or having a conversation over a cup of coffee.

Put it to good use and add it to your cards to make them a little more unique and promote your own personality.

Different colour schemes and different doodling can make the whole card change even though the stamped image is the same.

But most of all have some fun with it and see where it takes you.

Return from Simple Doodling Tutorial to Homepage

Search
Custom Search