Letterpress Technique
This Letterpress Technique can create a background that will match in with your chosen colour scheme and give a pretty design on any of your cards and is so easy to  create.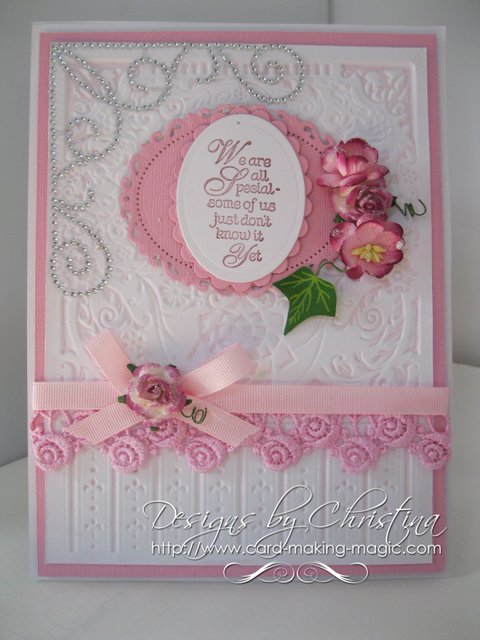 To get this look you can use any Embossing folder that you have in your crafting "Stash" 
It is better to use a water based ink to colour the folder so that it can just be washed off under the tap or with Baby wipes.
Inks that are permanent will stain your folder and although they can be cleaned the folder will always be discoloured if you use a permanent ink.
---
---
For my tutorial I have used the Big 'n Juicy ink pad... and they are very juicy.
These pads have five colours in one tray and so they should always be stored the correct way up and flat ... otherwise all the ink will either run to one end of the pad or it will pool in the lid and spoil.
I also add the ink to the folder with a Brayer as this will give you even coverage over the raised area.
But if you don't have one then you can use a blending tool or run the ink pad over the area instead.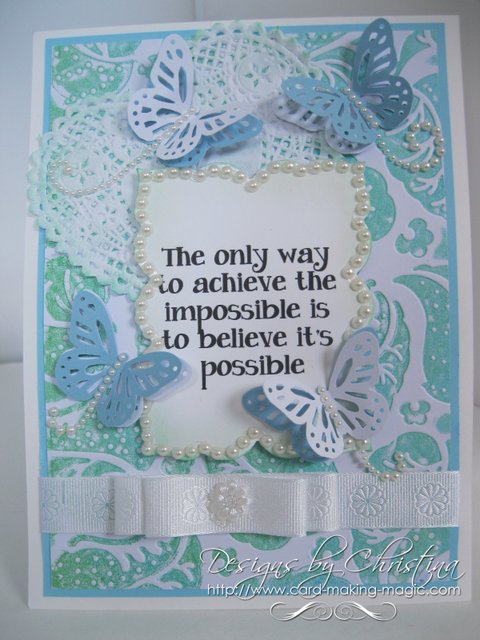 Use your chosen inks to also stamp your sentiment and that way you will have a uniform look all over the card.
Heat embossing the sentiment will also enhance it and give a more professional look to any of your cards.
We all strive to make better cards that will please both ourselves and the people that receive them and so any techniques that can achieve this are those that need to be used.
Then adding some of the pretty items that you may have in your Embellishments "stash" can also make the card stand out from the crowd.
So I hope you will try out this Letterpress Technique on your own designs as I know you will love it once you see then end  result.
Return from Letterpress Technique to Homepage