Here's a "Novel" Idea a ...


Faux Book Card!


A faux book card will give you a different perspective and it is very easy to do with just a couple of little snips


Here is card that is not quite what it seems. It is easy to re-create, and it takes very little effort from you to get the results you need

I have also added a short video tutorial for those who prefer to watch and it will show you how to make the book and give you some more ideas on decorating the front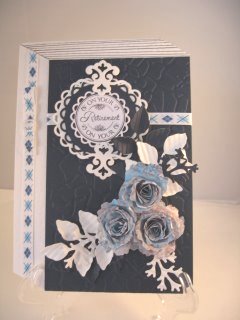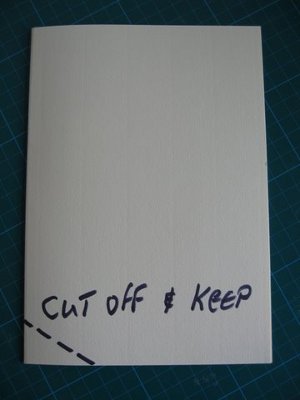 Step 1
Take a piece of A4 card then score and fold it in half.
Cut off a small triangle from the bottom left corner, but don't throw it away ... 
Step 2
...  place it at the top left corner and make a feint pencil line to outline this shape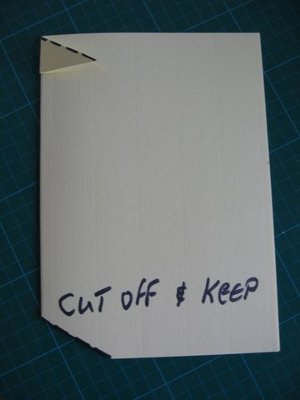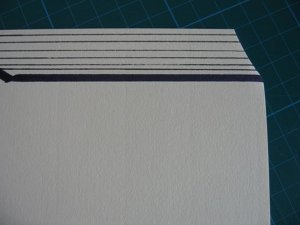 Step 3
Use the same snipped off piece at the right hand side of the card to create the slope for the pages and snip off.
From the end of the slanting line on the left mark a parallel line to the right outside edge of the card.
Then make several ruled lines along the top of the card, from the left slanted line to the outer edge. 
Keep your lines straight as these will look like the pages of the book. Use a gold pen for a luxury look 
And that's it your done ... Easy Peasy!
Now you can dress up your Book Card  any way you want too and suit it to your recipient
Here is what I did with my Faux Book Card.
I used gold peel offs along the page edges, and made a gold panel to fit along the spine part of the "book".
A little scalloped panel, raised up with foam pads, is added to the front and peel offs and gemstones decorate it.
The other music peel offs are added randomly to the front of the card and then coloured in with Sakura pens.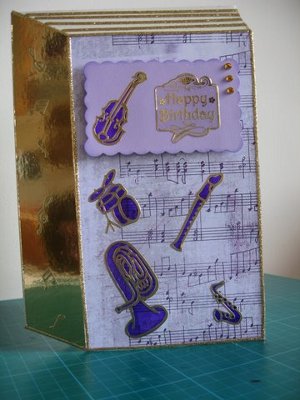 Yours can be for any occasion that you want. Make a gardening book and decorate with garden implements or add a packet of seeds to the inside of your card as a small gift 
Make it a cookery book and add cupcake die cuts to the front. Place a recipe inside for the recipient to try
There are so many ways that this could be dressed and it will suit just about every body
As always practise first on cheap card. It won't take long to accomplish this idea as it is so simple to do

Easy cardmaking projects

More Projects

Papercrafts

Novelty Cards

Kinetic Cards
Return from Faux Book Card to Homepage