Easter Egg Card

Make this easy Easter Egg Card from any die cut, punched or bought oval shapes that you have in your stash
Use them on your cards or simply use them as tags to add to the Easter Egg gifts that you give at this time of year
Add them with ribbon or twine to the gift and don't forget to add your name as well so that the recipient knows who the gift is from
In other tutorials on the website we have made some Novelty shaped cards, just for the fun of it, and some specifically from circle punches, but now it's time to try some from oval shapes that you have in your crafty "Stash".
Choose some bright, pretty card and an ink pad that will blend with them. 
I have used a good quality 255 gsm card for my project as this is sturdy enough for the card base to stand and also for the eggs to keep their shape.
The silver foiled card on my green egg is from Hunkydory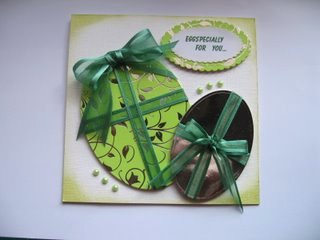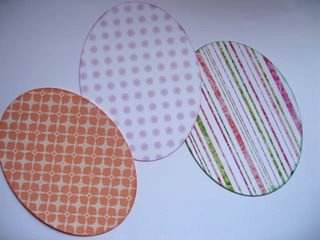 Create the ovals that you need from several patterned papers with large punches or dies.
I have used a Classic Oval to produce my shapes and they are quite a good size for my project
If you have different sizes of punches, die cuts or bought shapes then why not mix and match for a unique look to all of your cards.
I have inked all the edges to the ovals as this will give them definition and make them stand out from the background
Once you have the shapes you need then you can arrange them as you wish onto your base card.
Both of these cards have had the eggs wrapped in some lovely organza ribbon and matching bows attached.
I have added foam pads to the back of the eggs, and added them at  different levels. This allows you to overlap them.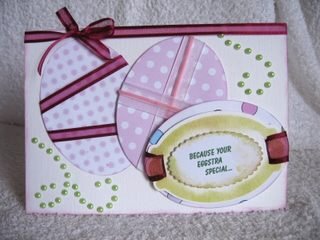 Easter Egg Card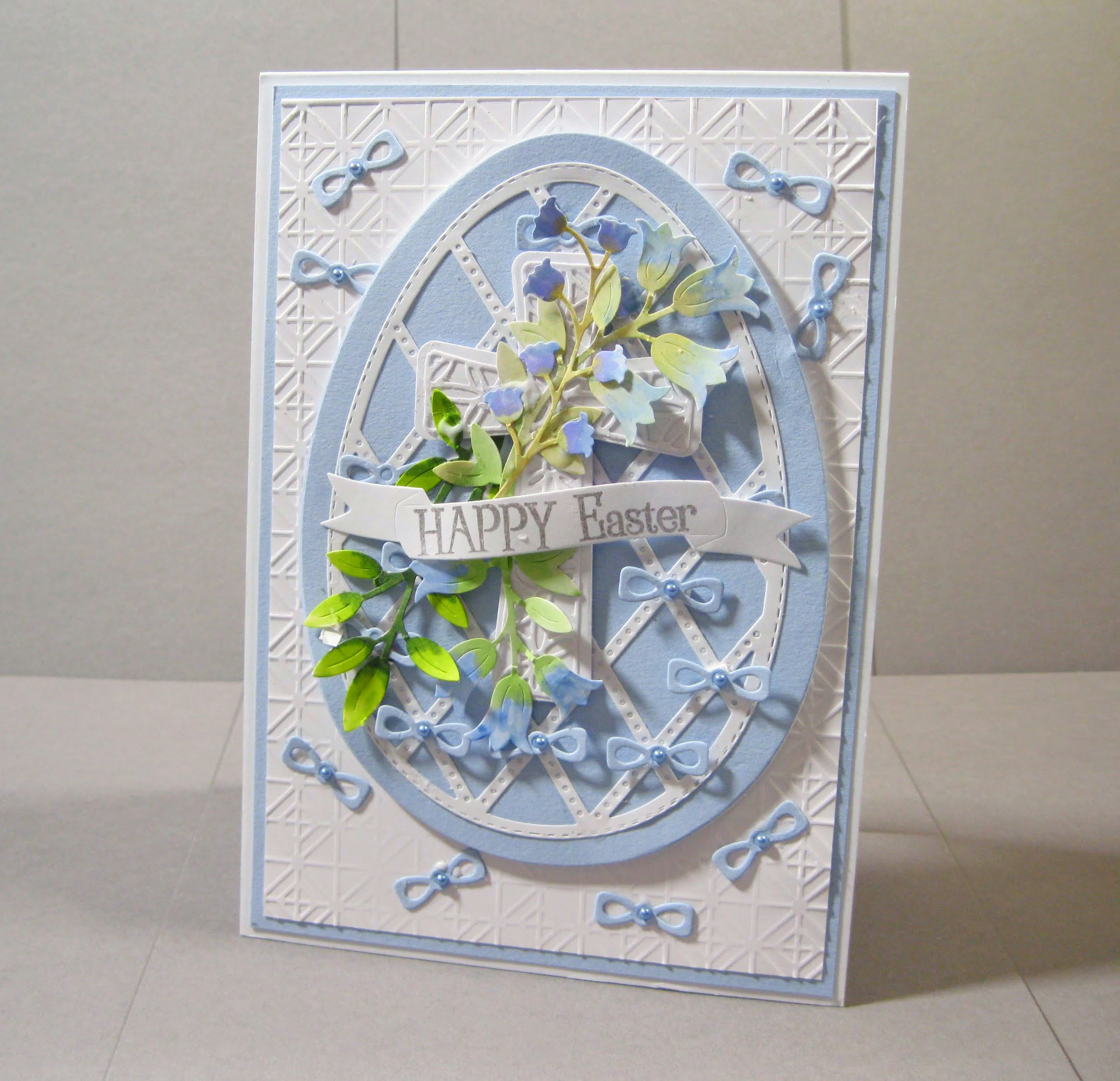 Maybe you want something a little more grown up for your recipient and this elegant card could just fit the bill. 
You can be as elaborate as you wish with the eggs that you make.  
The sentiment has been stamped and then I have layered it onto the card with foam pads.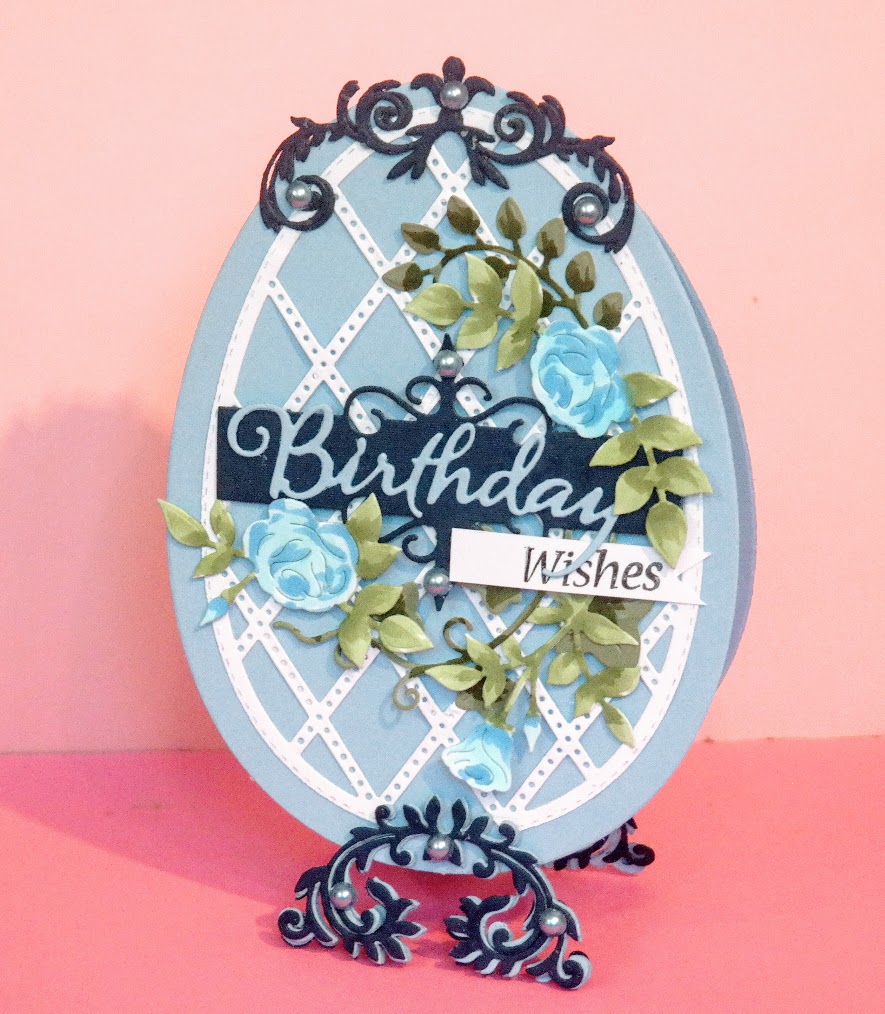 And this one is for a Birthday,  I have used some of the filigree dies from the set to make the stand to display my egg 
These pretty eggs can be for any time of the year and not just Easter 
Just have fun as you make them and dress them to suit the occasion 
This egg is created for Mothers Day and your mum is sure to love this ... maybe not as much as the chocolate kind !!
For these sophisticated eggs I have used dies and they are from the 
Card Making Magic
collection that is available at
Craft Stash
For this egg I have actually used the Card Stand dies that are also available, and this gives another look that you may like to try.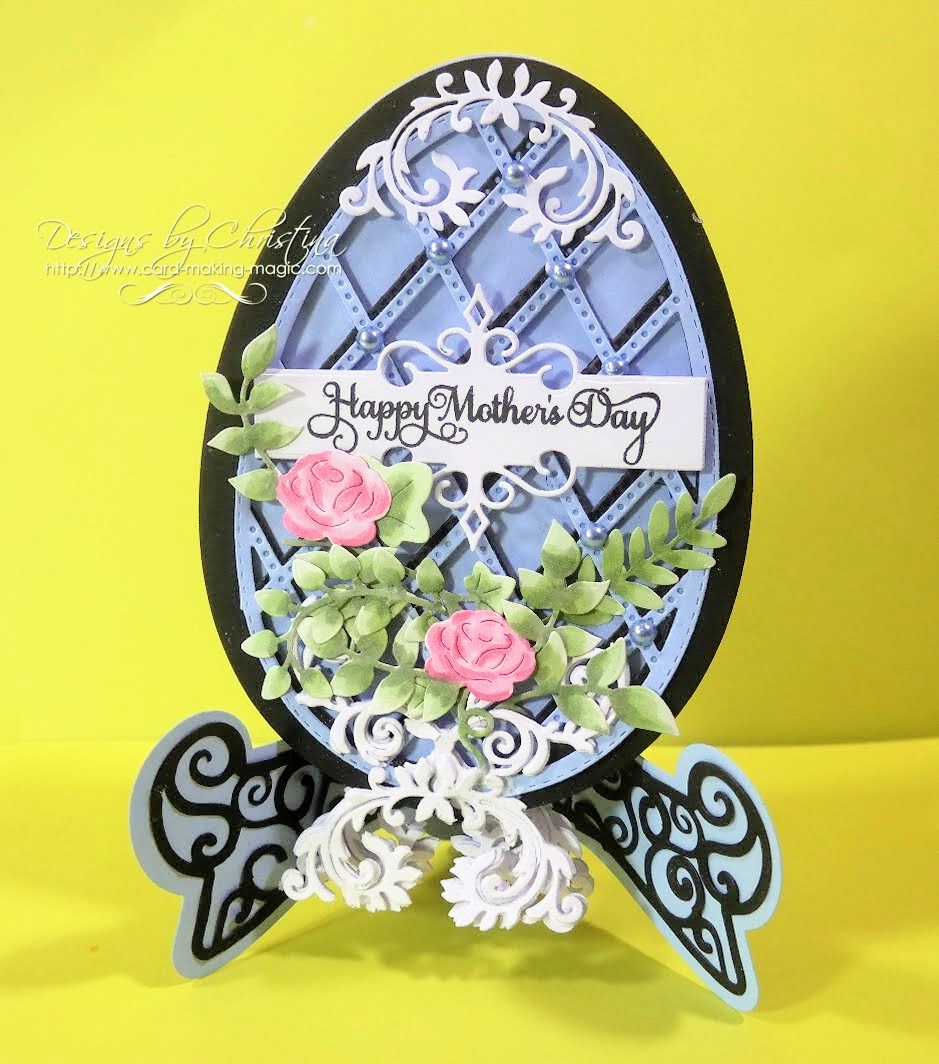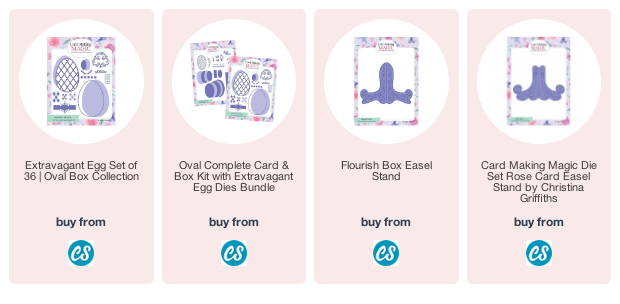 Cardmaking Ideas

Novelty Cards

Easy Projects

More Projects

Papercrafts

Kinetic Cards

Cardmaking Sketches
Return from Easter Egg Card to Homepage