Creating Corners
There are many ways to add extra interest to your designs and creating corners is juts one of them. The effect of a pretty design can really finish off the look of a high end card that you are aiming for.
You can dress these corners up as much or as little as you like and use them in other ways too.
You will find a good selection of corner dies at Card Making Magic and they are all available at
For this card I have placed all the corners into the centre of the card and there they create a complete topper to hold my flowers.
As you play I am sure that you will come up with many more ideas that you would like to try.
Here are a couple of easy to follow videos to show you how I have used two of the corner die sets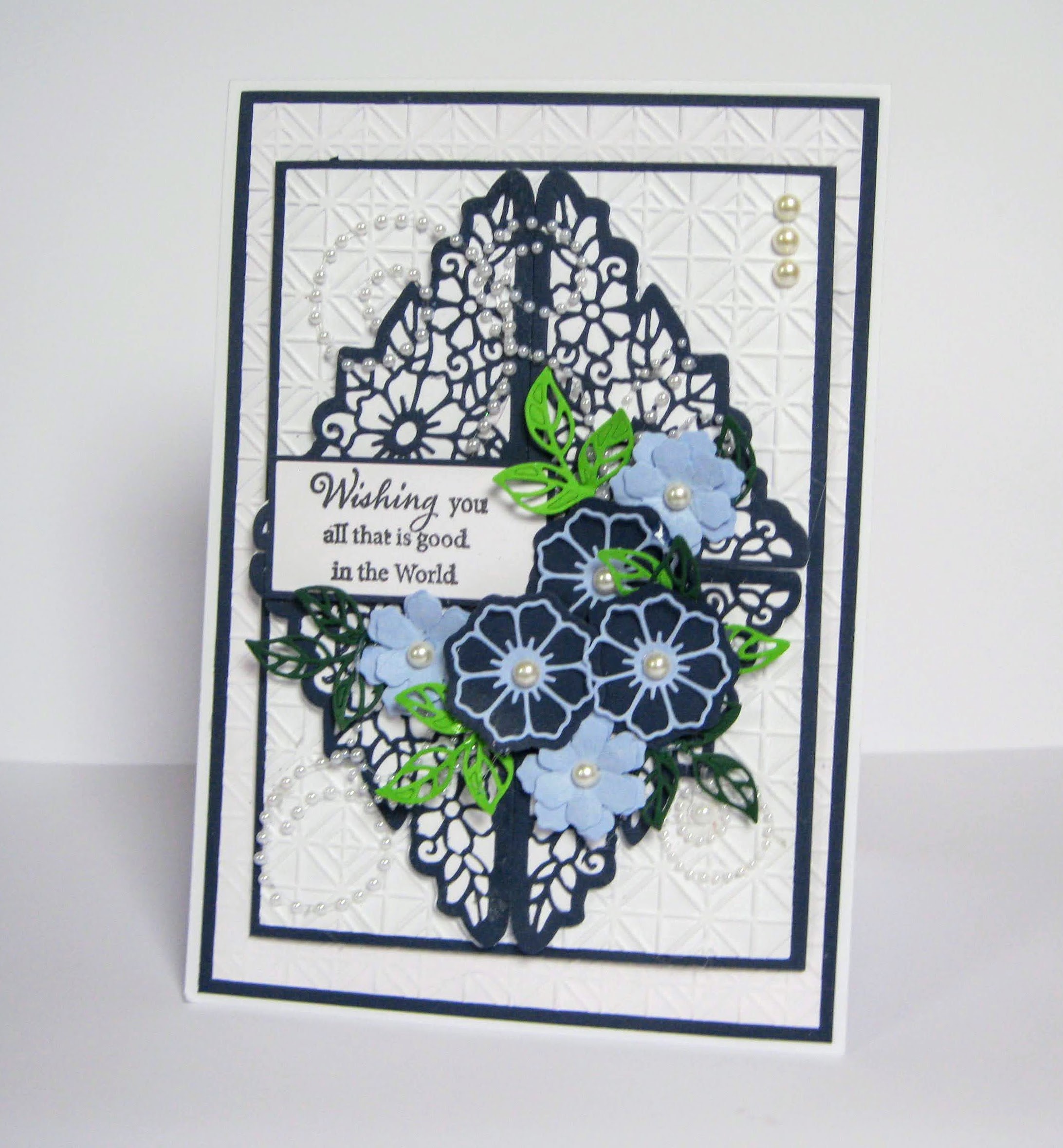 Creating Corners Videos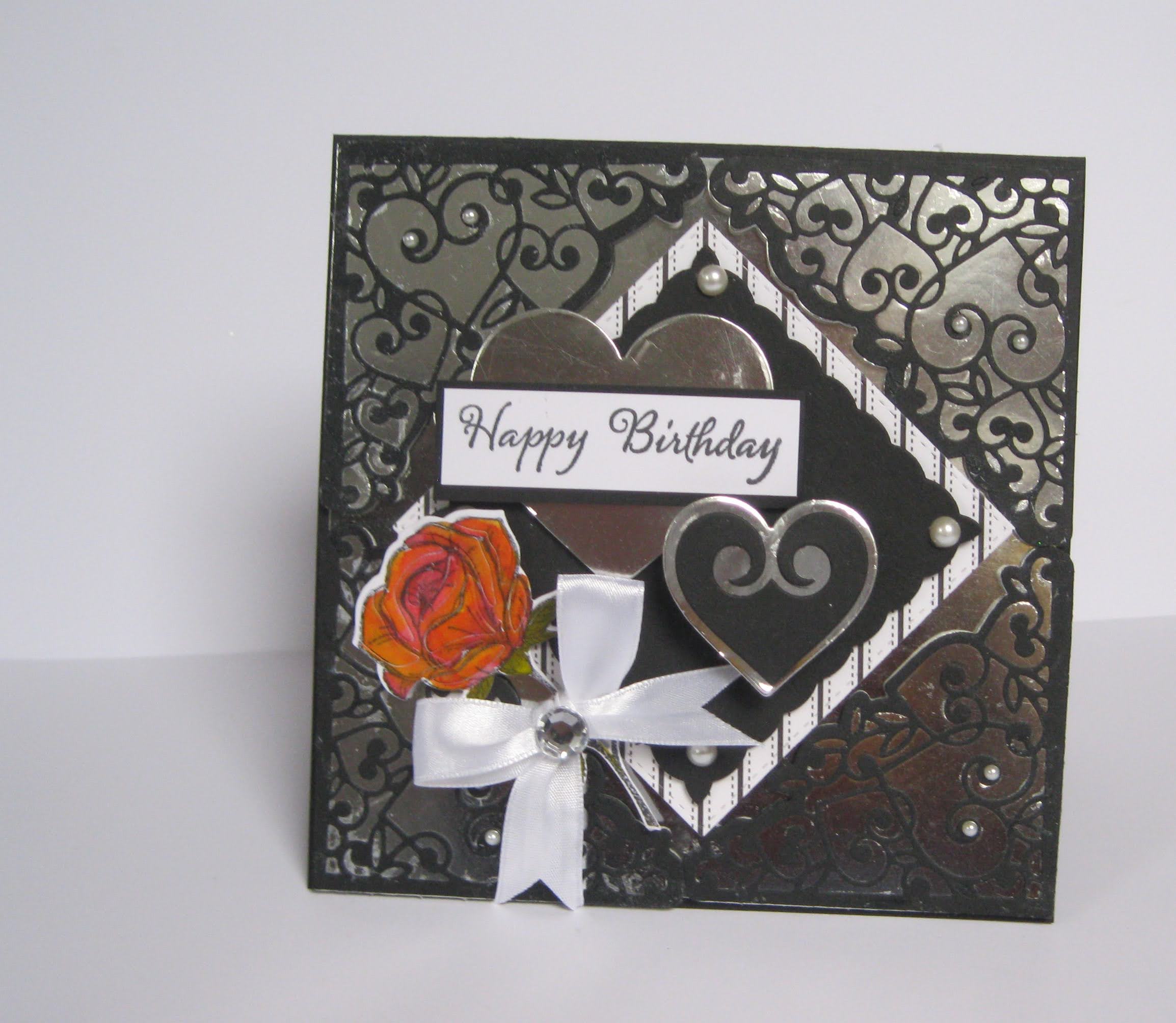 Add them to an embossed background for a luxury look especially if the design in the folder matches with the corner set.
Perhaps you like the look of the metallic corners that you can buy.
Then another idea is to take your die cut corner and add Versamark to it, then sprinkle it with bronze, gold or silver powder and heat.
This will create a really elegant look of a metallic corner to enhance your cards, and at half the cost of buying them.
You could also add them as photo holders to your scrapbook pages, and dress them with gems of pearls or even flowers.
And once you have your corners cut then don't be afraid to take  pair of scissors to them and cut them up to fit your creation perfectly
And why not try other powders as well to make the corner compliment your design and colour scheme.
There are so many looks that you can achieve when you start to experiment with card and paper. And at the end of the day that's all it is ... card and paper, so if it turns out all wrong then get some more and start again. 
And don't forget to use other embellishments that you have to enhance those corners even more. add flowers, gems and pearls too.
But if you don't have any embossing powders in your personal stash, then simply cut the corners from silver of gold mirror card to copy the look. 
Glitter cards is always another idea that you could try and for that you could either buy some or make your own very easily. 
If you don't have the exact dies for creating corners then you could always cut up square ones to give you a similar look. 
Or use a completely different die that can be adapted to suit your needs