Cardmaking Weights and Sizes
Cardmaking Weights and Sizes can answer some of the questions that you may have and help you to enjoy this lovely hobby.
This is the stuff that all your designs are based on and it can often be the problem for many of us when we start.
The weights and the sizes are often a mystery and where to get answers can be the same.
So I have tried to answer all the questions that you may have here in one place concerning the card that you want to buy.
---
---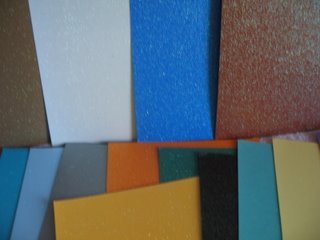 The photographs show you some of the Foiled Card and Glitter Card that I use in my projects.
Of course there are many other types in many colours for you to choose from too.
Clicking each of the links will take you to a more detailed explantion of each type with some ideas of how to use it.



Cardmaking Weights and Sizes will go a long way in answering some of the questions that I have been emailed about ... and this is a way to answer all those queries in one place.
You will also find other really useful information in the video
More About Card Sizes 
In the video I mention the American letter size and I have had several emails telling me that I have got that wrong..... apologies!!
The correct size is 8 1/2 inches by 11 inches. But the point is that they are different and if it was standardised then it would be a lot easier for the new cardmaker.
As I also explain that the two measurements of ... Imperial or Metric cannot be used on one card.
You need to decide which you want to work with a stick to that throughout.
The best way to help you convert these from one to the other is to buy a metal ruler with both measurements on it.
A metal ruler is recommended because if you use a craft knife then you could cut into a plastic one and ruin the edge of it.
You should be able to get one from a hardware shop and they are not expensive ... but invaluable when it comes to cutting and measuring.
I know that when you are new then it is also a mystery as to which Equipment you may need.
I also know that some of it you will need and others you will want and there is a big difference between the two
But one of the things I would recommend is the use of a Scoring Board as this will give a really professional finish to all your cards.
So having watched this video Cardmaking Weights and Sizes the next step is to look at some really neat ideas on how to fold your card and the video Basic Cardfolds Tutorial will help you to decide.



Return From Cardmaking Weights and Sizes to Homepage