Tips for Perfect Stamping 



This video ...  Tips for Perfect Stamping  ... will show you how to get the cleanest look every time you stamp so that you will never be disappointed with your efforts in the future.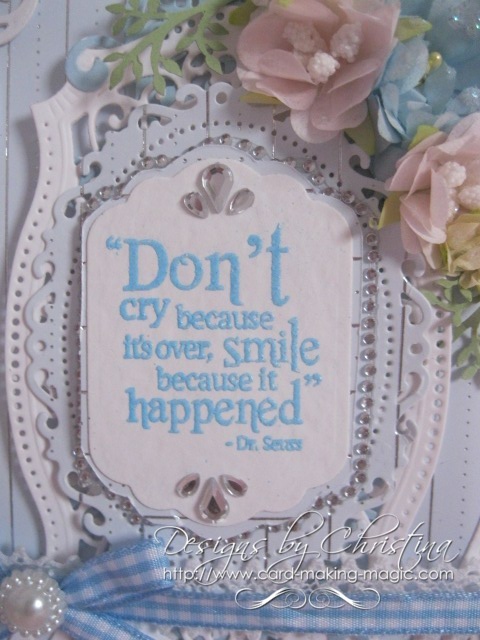 It is much better to get a good clean impression from any of your stamps especially if what you are stamping is a verse and it is going to be the main focal point on your card.
But I know from past experience that sometimes the flecks of embossing powder will insist on flying about and landing most annoyingly right where you don't want them and so spoiling the look of your card.
The video will show you lots of little tips that you can use to get the look that you will be pleased with every time and give you a card that you are proud of.
The verse I have used on this card is one of a set of unmounted stamps from the Sentimentals Range from Crafters Companion.
---
---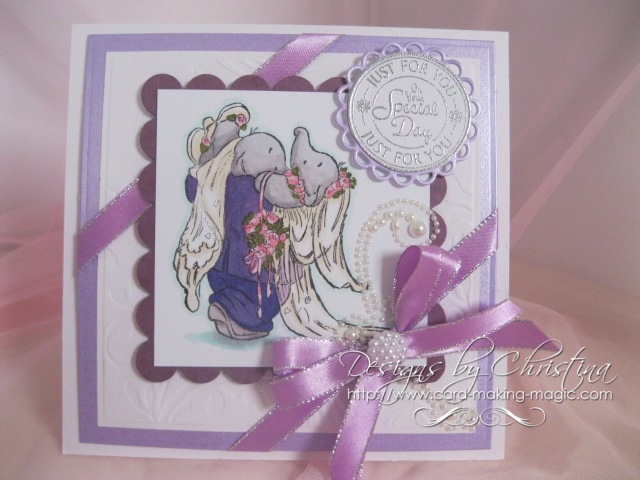 There is one point on the video that is well worth mentioning here again and that is to make things easier for you.
When you are stamping words or a verse
stamp with colored inks and 
emboss with CLEAR powder.  
It works a treat and saves your sanity
If you do it the other way round ...  stamp in the clear Versamark and then emboss in black the bits can still speckle your paper no matter how hard you try to keep it clean.
And if you buy your stamps un mounted,  in the rubber form to save on costs, then there is another video that will show you how to   Mount Your Stamps for even more perfect results.
So get your cuppa ready and settle down .... if only for a short while  ... to watch the tips that you can put to good use, especially if you are new to stamping,  the next time you are ready to creative.
Both you and your recipient will like the work that you do.
Return from Tips for Perfect Stamping to Homepage