Spellbinders Glass Effects


Spellbinders Glass Effects is one of the new die templates in the Trendy and Simple Collection and will help you to make cards with a really unusual look
And here you get not one ... but TWO video tutorials that will show you some of the ways that this fabulous pattern can be used whether your card is for male or female
The different embellishments that you add can make this card suit any recipient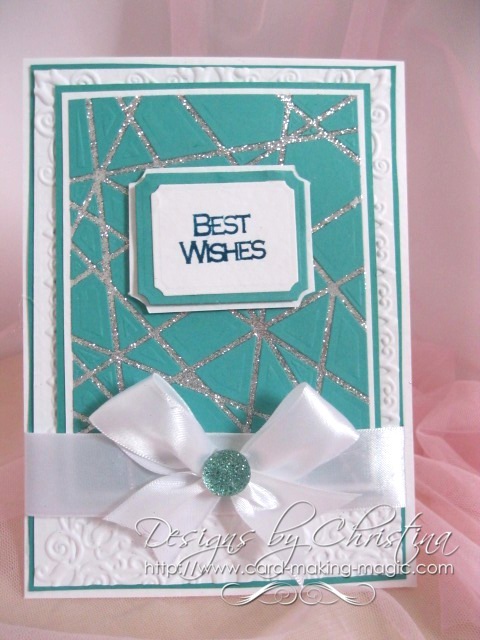 One of the constant things about Spellbinders is that they are regularly  bringing out new die templates and new ideas to tease us with.
And in 2014 one of the collections that was brought to the market was called  
Trendy and Simple
It brought to you a whole host of dies that had patterns that where on the modern side and would give you a different look to your card making.
One of my favourites from that collection was called Glass Effects and the die set my imagination running riot
There had to be lots of ways to use this die and I couldn't wait to get started with it and this one is called Glass Effects

---
---
Let the video tutorial show you some easy ideas on using this set and maybe give you some ideas on any of the other ones in the Trendy and Simple collection
The two pink cards shown have used both the positive and negative pieces to one sheet of card
The first card has used the die cut piece as it is and I have simply added it to my card front 
But the second card has used the bits that would normally have been tossed into the trash can and made another card for me to send.
It takes a little patience but is well worth the effort and of course you then get two cards for the price of one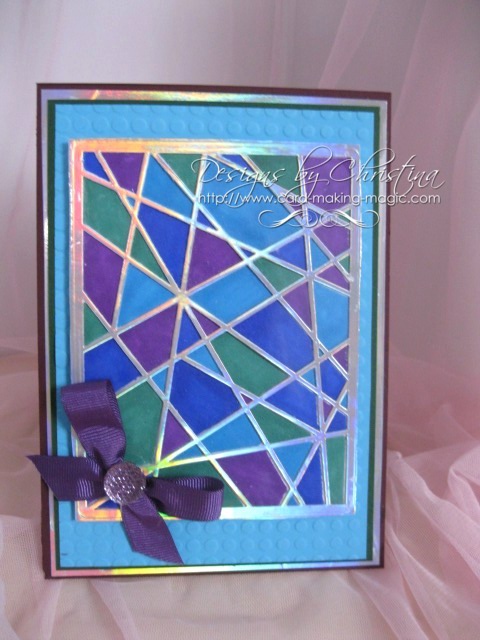 And this last card used a whole different technique to give you this look of  a stained glass window
I hope you will give this versatile collection a try in your own crafting stash and see what fun you can have creating cards with a modern look to them for any occasions and any recipient
Dress them up dress them down ... whatever you wish to ad to them will make look good and I know that you will have fun using them.
Combine the Spellbinders Glass Effects with other dies that you may have and be confident of always creating that perfect card  even if you are brand new to card making 
Return from Spellbinders Glass Effects to Homepage