The Rolling Marble Technique...
...a fun effect to try.
Have some fun with this Rolling Marble Technique, and add some different effects to your cards.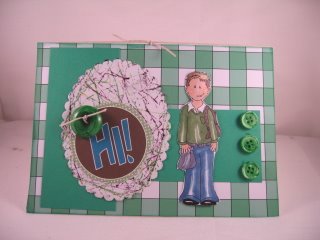 This easy effect is fun to create.

You will need some glossy paper and about three, or four marbles, a container to put them in and add some inks.
(I pinched my marbles off the kids next door, and the container is from the take away shop.... after the meal was eaten... by me!)
You can make them from any colour ink that you have in your stash.

And by mixing your colours you can have a different colour scheme each time you do this.

The card can be a comic creation, or made to look as elegant as you wish.

The technique is perfectly adaptable to any style you choose.

The video tutorial shows you what to do to get this effect onto your glossy card, and if you have a big enough container you can vary the size of your panel.

The take away dish was OK but would only fit a small panel into it and so limited what I could make.

I do hope you have some fun with this.

I will save the marbles and the container till the next time I want to play, that is if the kids next door don't pitch them back again.

Return from Rolling Marble Technique to Homepage

Search
Custom Search