Ribbons and Buckles
Ribbons and Buckles are one of the prettiest ways you can use to add that special look to your cards, and it doesn't  have to be a lot of decoration or need it be expensive.
You could even use up some of the scraps that you have lurking around in your "Stash"
Adding ribbon to your card can make it stand out in the crowd but you may not always want to add the big bow that often accompanies it.
Sometimes all the card needs is just a simple know tied around the ribbon and that can be enough ... especially for male cards.
But this effect can offer you yet another look that is in between the two and it is very easy to achieve.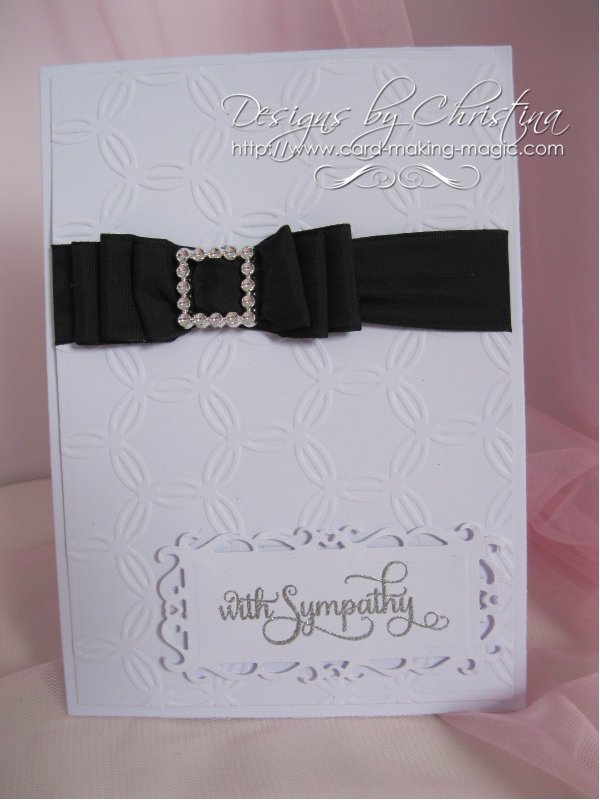 So make that cuppa and sit back and relax as you let the video tutorial show you the way to get this look for your cards.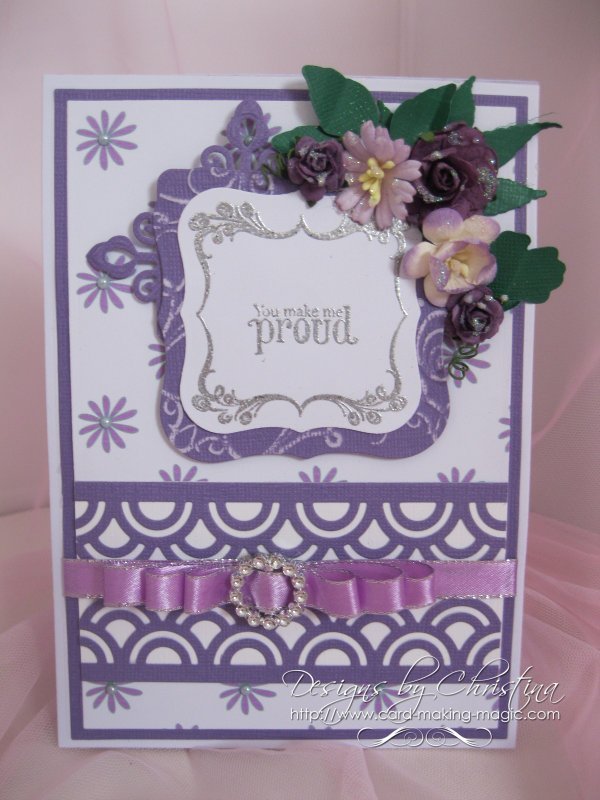 The buckle on this card is a small faux diamante one and it adds that little extra touch of sparkle.
But you can get the same look from card if you have a punch or a die that can create the buckle for you.
Then once that buckle is cut you can dip it in some Versamark and cover it with gold or silver  embossing powder.
Heat until the powder melts  to make it look like metal, for yet another look to your cards.
You could also add a double sided adhesive sheet and then sprinkle them with Glitter of Micro Glass beads and ring the changes even more.
Adding in a patterned ribbon can also make a difference and if you match it to the colour scheme of your card it look really cool.
You can get the buckles in pearl as well as copper, brass, gold or silver and with the Versamark trick on them also you can change them to any colour you would like to match your design 
I hope you will try this effect for yourself and that you like what you have created once it is done.
This same effect can be created with Paper too and the video Paper Bows will show you how ... maybe not quite as pretty but a good standby never the less.
Yet another way to use up some of those  "too good to throw away" scraps.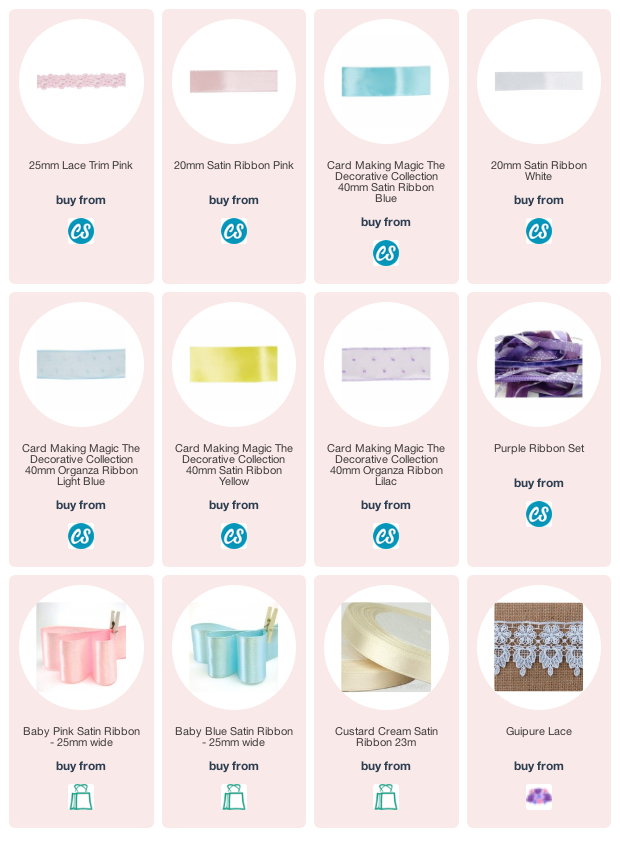 Return from Ribbons and Buckles to Homepage