Enjoy this Pudding Card...
...without calorie counting!
This Pudding Card will not add inches to your thighs...
Search
Custom Search
These sweet treats will not harm you at all.

In fact you can have as many as you want and not add an ounce.

They can be in any color you choose, with or without the Cherry on the top....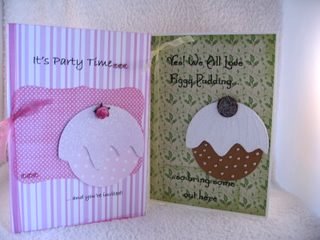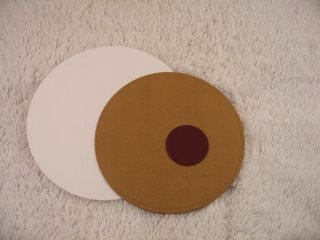 Step 1

You will need some circles in two different sizes.

And a small one for the cherry.

The color will depend on the type of pudding you are making.

Step 2

Cut the larger one just over halfway, in a wavy line.

For the pink pudding I used Glitter Card, to represent icing on the top.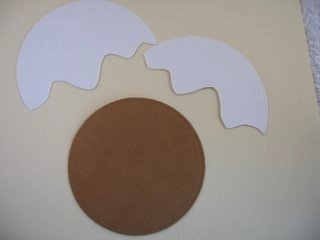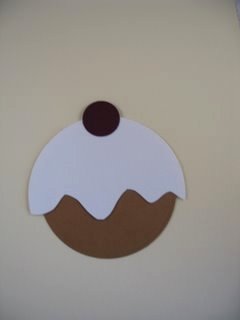 Step 3

Add the topping to the pudding base with foam pads, to raise it up and stick the cherry on the top.

Step 4

Add your backing paper to the base card, and ink the edges.

I printed the sentiment directly to the paper, on both of these cards.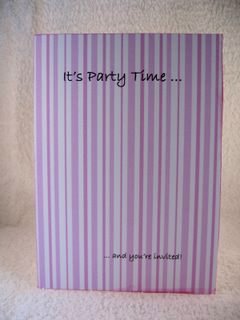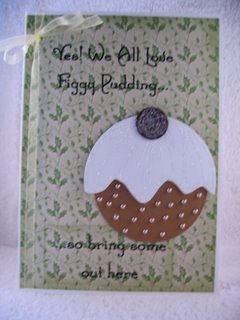 Step 5

Put the pudding onto your base card with foam pads, in the position you want it.

Add some flat backed pearls or Gemstones to the pudding base if you wish, and glitter up the icing.

You can enjoy these and not feel guilty.

Use them to say "Merry Christmas" or as an invitation to a party.

The options are there for you to consider...but have fun making them!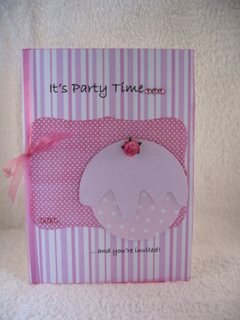 Return from Pudding Card to homepage

Search
Custom Search