Paper Lace...
For a feminine effect.
Paper Lace is a cheaper alternative to the real thing and just as effective at creating a beautiful look to your cards.

Do you like the look of lace on your cards?

Well making your own paper lace is a cheaper option than the real thing, and just as effective.

There are many ways to get the look of lace and one to consider is  this paper alternative.
Or maybe you have a lace punch that will make plain paper look really special.
Or perhaps you are lucky enough to have dies and a die cutter that will give you the look you want to add to your designs.

There is always the option of buying the lace on a roll too, but that can work out expensive if you want to add lots of it.

So here is a cheaper option to achieve the look and it won't break the bank either.

Cut yourself a strip of card to fit the size of the card that you are making either the length or the width depending on which way you want the lace to run.

Then carefully pleat the doily and with some wet glue stick it to the strip.

Although the doily is curved it will straighten out as you pleat it up.
Set it on one side until the glue is dry.

Once your glue is dry add a piece of ribbon across the top of the strip to hide the untidy edges.

The lace is now ready for you to add to your card.

If you need to you can always repeat the process and then join on the other strip to make it longer.

Adding an image and other embellishments to your card can make it really special and the look of lace all adds to the richness.

Use the different patterns and sizes for another look to your cards.

Or you could just pleat it to the back of your images to make a very pretty topper for your cards.

Making Paper Lace is a far cheaper option than buying the real stuff and you can make as much as you like from the doileys in your packet.
Or consider dies that will create the lace look for you over and over again and there are lots in the Card Making Magic Collection at 
Craft Stash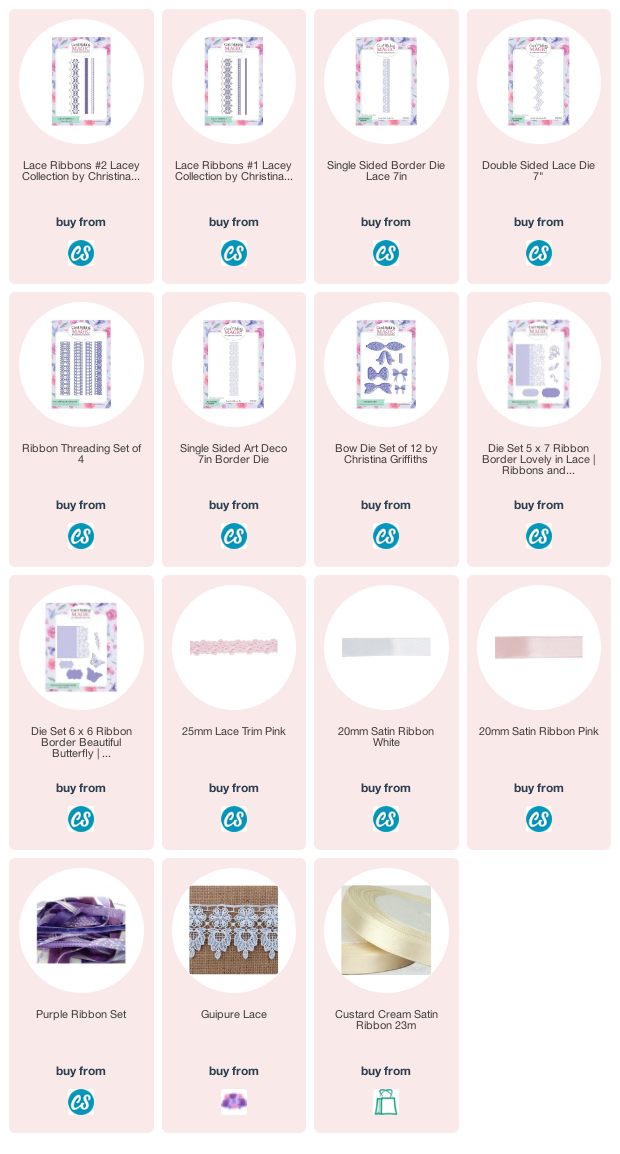 Return from Paper Lace to Homepage

Search
Custom Search