Panel Card 
A really easy card to make and you can dress this Panel Card up any way you wish.
Leave the flowers off your design and it would be a perfect male card that is sure to please your recipient. 
I have tried to keep this card as easy for us to make as I possibly could and so I have drastically cut down on the amount of measuring that some tutorials have. 
I hate measuring and I try to avoid it as much as I can, I find it so time consuming and I usually get it wrong.
Dealing with eighths of an inch is not my strong point 
So the video will show you the simple way in which I have put this card together and I am really pleased with the look of all the cards
I have made two cards in the video,  and another that was previously done, and each one has been done in a different colour scheme.
If you do cut your mats and layers the same way as I do, then be sure to keep your card flush and level with the edge of your trimmer so that you get a neat and straight cut for your panel card.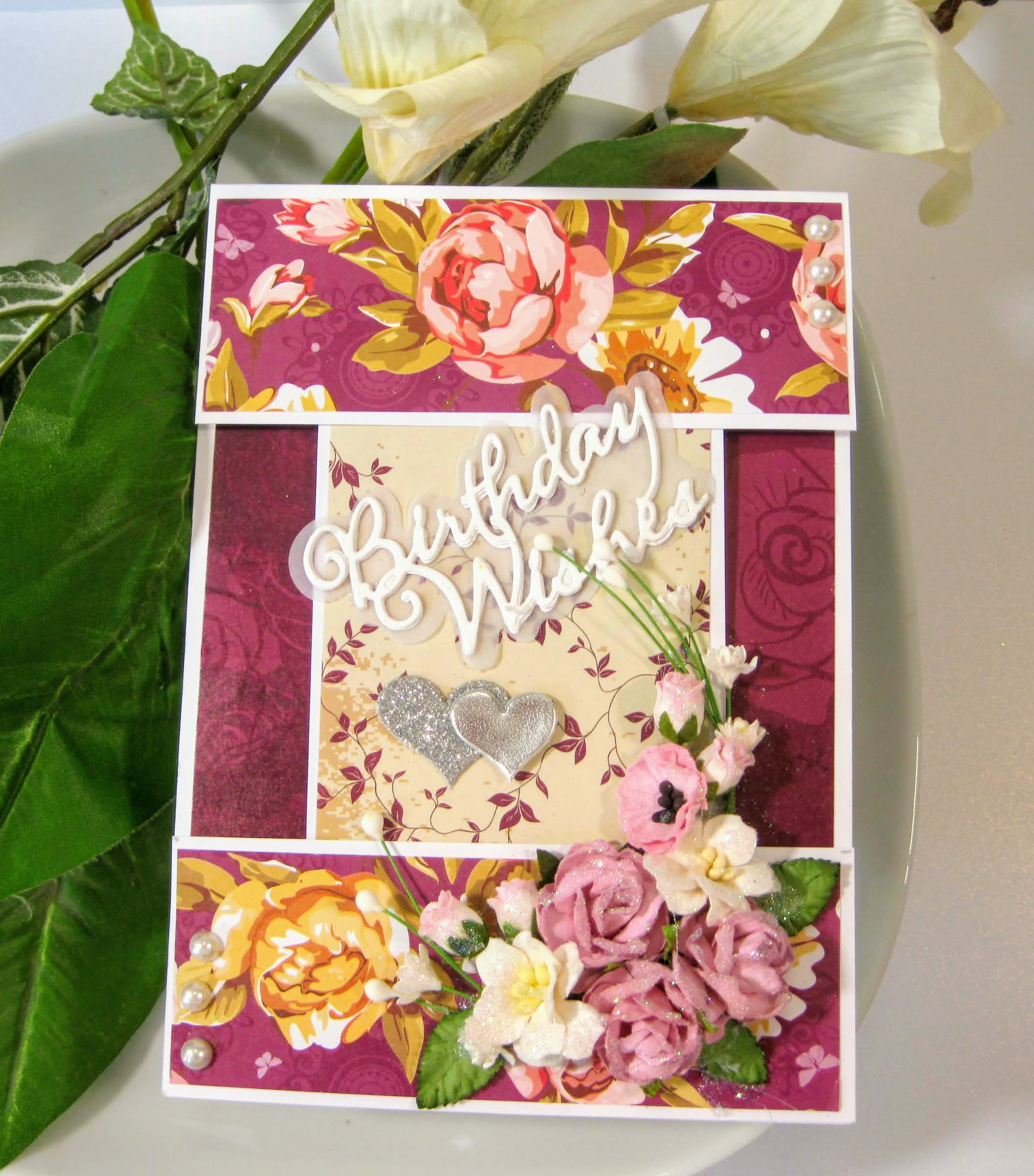 Panel Card Video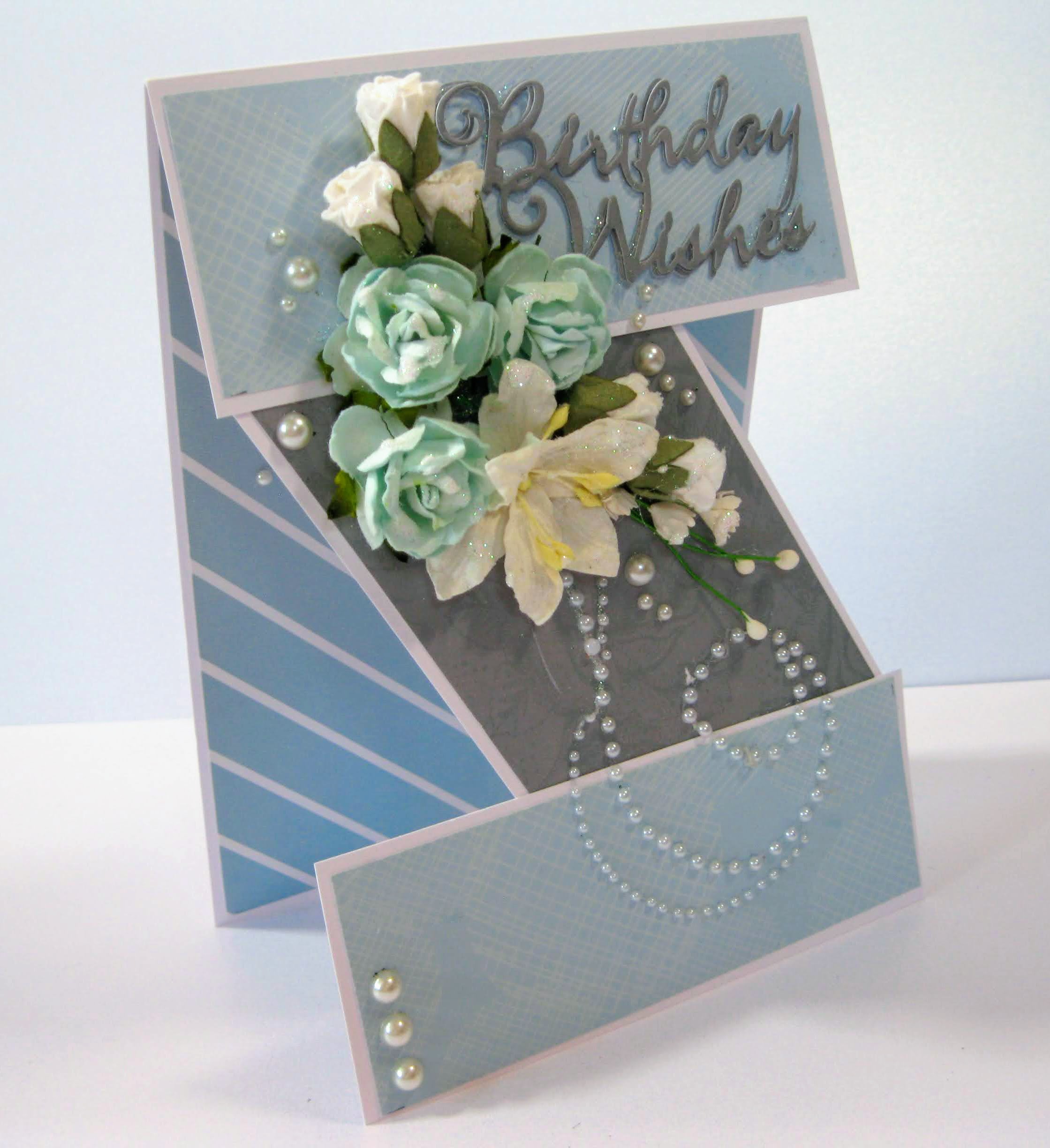 I have added flowers to all my designs and I have varied the position in which I have placed them.
I have added glitter to all of them to add some sparkle to the petals.
There is also the addition of some pearl flourish and if you use this type of thing then don't be afraid to cut ip to suit your cards
I have also added the centre panel in different orientations too so that you can ring the changes with your designs. 
The papers that I have used are from paper pads that I bought from my local Pound Shop a long time ago.
And although it is inexpensive paper some of it is really good quality. It is well worth having a browse round your £££ shop and you never know what you will find
The flowers  that I have added are from Wild Orchid Crafts, and I used to get all my flowers from them all the time. But sadly they no longer ship to Europe and now I will need to find somewhere else to buy them from. 
I will be sure to let you know what I find, but I have lots to be going on with for now.
You eagle eyed readers may also notice that in this video I am not using any dies to produce this Panel Card. Apart from the sentiment, the rest of the card is die less.
I have however included the links at the bottom of the page to some of the items that I have used in my project. If you cannot buy ready made card blanks in the 5x7 size then there is a die that will make them for you and you can also create the box to add the card too once it is finished.
It is from my own collection and available at