Monochrome cards...
...in different colours.
People often think that Monochrome Cards are just black and white, but here are some using colour.

Using black and white can produce some dramatic results, and can be for various occasions.

But the dictionary definition of "Monochrome" is ...a picture in one colour, using light and shade... 
So there is nothing to stop you using colour to make some cards with a one colour theme.

(And I know that, strictly speaking, some are not just one colour....but the white is effective! So I cheated a little bit....)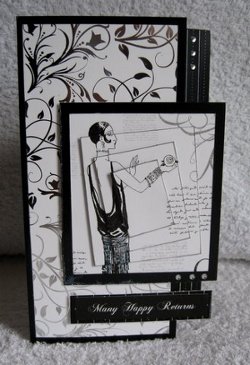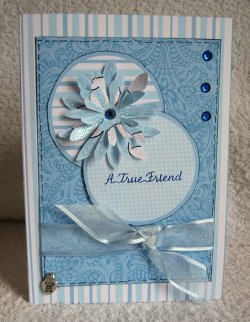 The colour that you use can be any that suits your recipient, and the patterns can be flowers, spots, stripes, paisley...anything that you have in your Paper Stock.

But here I have tried to keep all the patterns and tones blending, complimenting each other for a soft and gentle card.

Don't be afraid to experiment in your cardmaking and for help with choosing colour take a look at the Colour Wheel

It will help you to put contrasting schemes together for some stunning results.

Return from Monochrome Cards to Homepage

Search
Custom Search