Monkey Creations
by Isabel
(Romeoville, IL)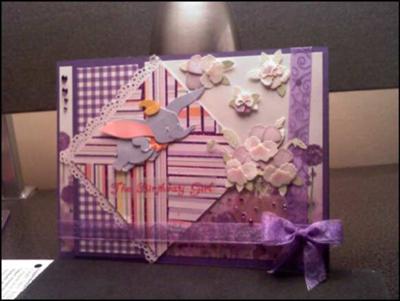 I've been making cards, following your ideas, for a little bit over a year. These I made using the shutter method and the mosiac method They were both for Friend's birthdays

Christina says ...

Hello Isabel and welcome to the Gallery. Thanks for adding your cards and I am sure it won't be long before the comments start to come in.

Both of these techniques proved to be very popular especially the Mosaic Card and there have been quite a few designs that people have added to the Gallery.

If you would like to try these techniques as Isable has done then you will find them in the NavBar to your left.

The Mosaic Card is also in a vidoe format and that is in the Tutorials

But could I ask you any one who submits a card ... Please add as much information with your submission as you can so that others can re create the card for them selves.

Only you know what you did and what you have used, and so I cannot answer the questions that others have as I was not with you when you made your creations.

Thanking you all in advance.