Make a Gift Card Holder...
and jazz up this little card.
 This little Gift Card Holder makes this simple bit of plastic into something extra.

This little bit of plastic can save a lot of problems when you don't know what to get for someone.

It can be for any value you wish to give, but the scraps of card you buy it in are so uninspiring.

Why not create your own gift card holder, and jazz it up to suit the recipient.

It can be adapted for any age group, male or female, and is a much prettier way to give your gift.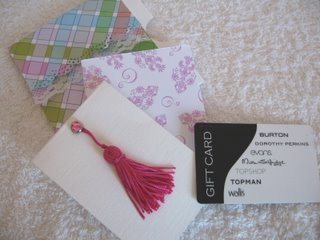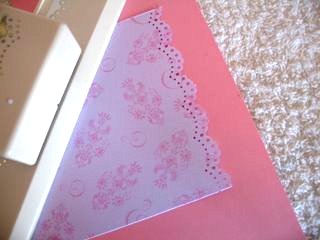 Step 1

Choose your papers and an off cut of card to hold the gift card.

(This is one of the projects that will use up your off cuts of card... very frugal...Yes?)

You will need a piece of pretty paper, 10 x 20 cms.

Along one edge I have used a border punch to make a lacy effect. This one is the Doily Punch from Martha Stewart.

Step 2

Score and fold this fancy edge over by about 3cms, and fold the other side in to fit under this flap.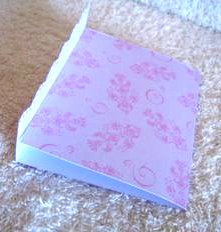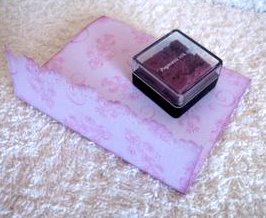 Step 3

Ink all the edges and then open it flat again, with the fancy edge to the left.

Step 4

On the inside of the right hand flap add some double sided tape and fold it closed.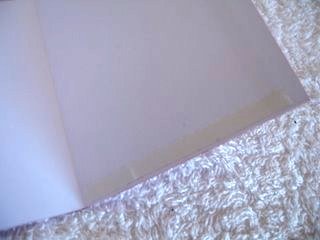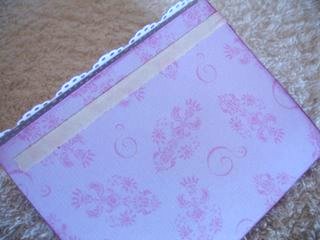 Step 5

Then along the patterned side of your paper add another strip of tape and close it so that the fancy edge is on top.

You should now have a pocket for the gift card to sit in.

Step 6

Place a round punch part way on to the open end of the pocket and punch out a semi circle.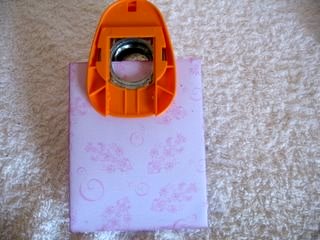 And you should now have something that looks like the photograph.

Yes? Oh good!

Step 7

Take a piece of card (about 7 x 19.5cms), and fold in half across the length.

At the open end of this piece cut out a small semi circle, to hold the gift card in place.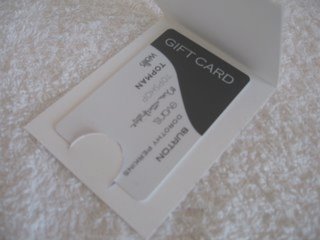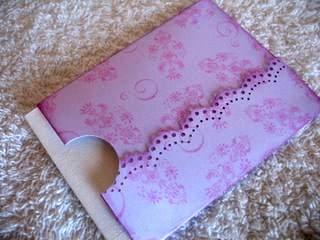 Make sure it fits into the pocket and adjust as needed, trim the edges if necessary.

Then decorate it as you wish, pretty and flowery for the girls and more subdued for the boys...there are all kinds of Embellishments that can be added to your projects.

There are lots of colors that would suit a male theme, that can look just as good for your Gift Card Holder.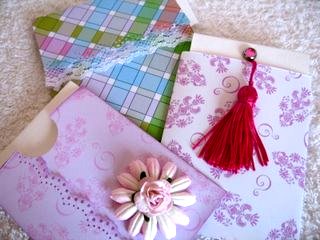 Return from Gift Card Holder to Homepage

Search
Custom Search