Send this Frog Card ...
To Friends Waiting for a Prince
Another fun card to make...add this Frog card to your collection.
 This little frog card is loads of fun to make and very easy. He can be sent for any occasion and is sure to raise a smile.

This is another one to add to your collection of Novelty Cards.

Step 1

I have used round and oval shapes using my Nestabilities Dies.
You will need some green, black and white card.

(I promise you that card is green....)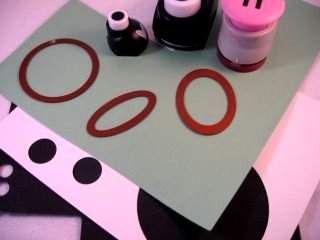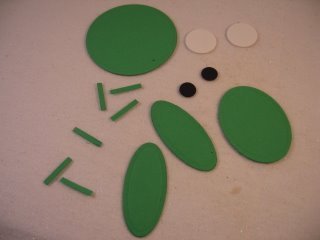 Cut one round, one medium sized oval and two smaller elongated ovals.

Then using various sized round punches cut out two white and two smaller black circles.

Cut six small, thin green strips for the frogs feet.
With a green pad ink all the edges with a Blending Tool.
Step 2

To the back of the card add a small amount of glue, or double sided tape, and attach the elongated ovals, at an angle for the legs.

Check the front of the card to make sure they look right.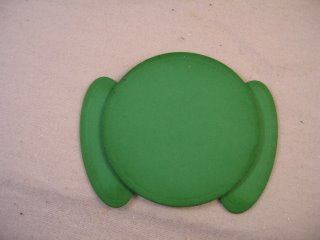 Step 3

Still working at the back, attach three of the small thin strips to each of the legs as shown.

Step 4

Flip the frog over and attach the medium oval to the top part of the body.

Onto this add the two white circles and then layer with the two smaller black circles, for the eyes.
Draw in the mouth with a black marker pen.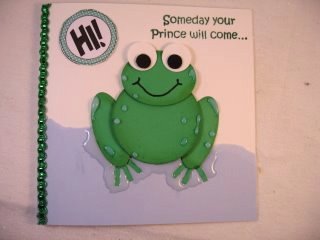 I have added some blue paper to the card for water, and added Glossy Accents to the frog so that he looks wet, and as if he is sat in a puddle.

Add the sentiment of your choice and the card is finished.

I hope you enjoy making this fun design.

Return from Frog Card to Card Making Magic Homepage