Corner Bookmark

This little project is ideal as a gift. The Corner Bookmark will keep your page place safe every time
Do you like to read and enjoy a good book? And are you one of those people who curl the edge of each page down when you put the book down?
Now you don't need to because you can make a simple little corner bookmark that will always remind you of the page that you left, and no more annoying curls in the page to spoil the look of the book.
You will only need one sheet of double sided paper and the size of that will determine the size of your finished bookmark.
There is also a video to show you how to make this project if you prefer to learn by watching ....
Corner Bookmark Tutorial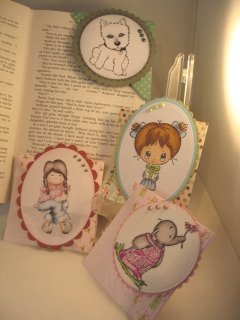 The papers I am using are from an 8"x 8" paper stack and they were free from a magazine.
If you choose papers from one brand then all the colours will blend and match there is no need to worry about a clash.
Don't worry if you haven't got double sided paper as you can line the bookmark at a later step quite easily. 
Step 1
So choose the colours and patterns that you wish to use and decide which side will be outside.
Place your paper with the side you want outside on your mat and fold it in half.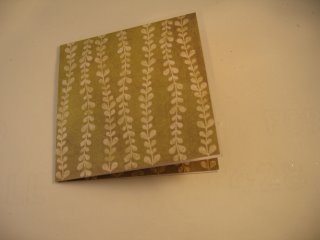 Step 2
Then fold it in half again and crease it well. You can use a bone folder if you have one.
The paper should now be folded into quarters.
Step 3
Separate one side of the papers and fold the other three into the pocket.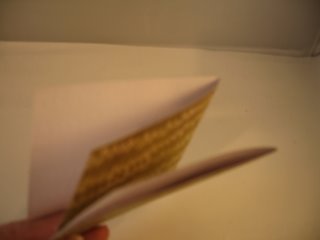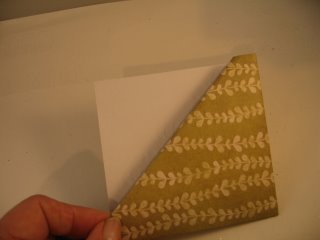 Step 4
Make sure they tuck neatly into the pocket and the crease the fold.
If you used double side paper then each side will be patterned and the pocket will look pretty from all angles....
... but if you didn't then you can line the pocket now with paper that blends from your paper stack.
Trim it from the back to make it neat and glue it in place inside the opening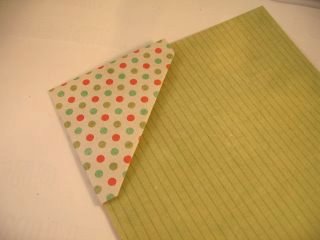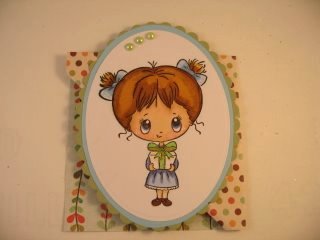 Step 5
Now you can add the topper of your choice but you will need to keep it flat so that the book will close with the corner bookmark in place.
This little bookmark will slip readily over the corner of the page and keep your place until the next time you wish to pick up your book.
Add more to the topper by 
matting and layering. 
You can make these for any occasion and even the men in your life will read too, so there is nothing to stop you making them on a more masculine theme.
A few flat backed pearls complete the look and this small gift is ready to give.
The image I have used for this  bookmark is from the SWALK collection from  Crafters Companion

Easy Projects

More Projects

Kinetic Cards

Novelty Cards

Papercrafts

Cardmaking Tutorials
Return from Corner Bookmark to Homepage